Sentinel Marine to keep providing offshore support on Neptune's UK gas field
UK-based offshore vessel owner Sentinel Marine has secured a new deal for one of its multi-role, emergency response and rescue (MRERR) vessels with Neptune Energy, an oil and gas company, to continue supporting a field in the UK North Sea.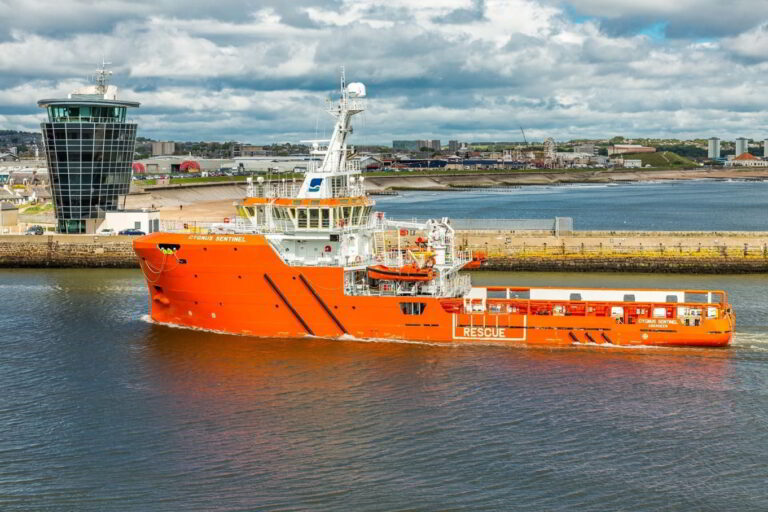 Neptune informed on Wednesday that it had awarded a £10 million (around $12.2 million) three-year vessel services contract to Sentinel Marine to provide offshore support for its operated Cygnus gas field in the UK southern North Sea.
Alan Muirhead, Neptune Energy's UK Country Director, remarked: "The MRERRV has an essential role in supporting safe operations at Cygnus. Sentinel Marine has been supporting operations at Cygnus since 2014 and we are pleased to continue working together to maintain safe and efficient operations."
According to the oil company, the deal was awarded following a competitive tendering process, enabling Sentinel to continue to deploy its Cygnus Sentinel vessel at the gas field. In addition, the vessel is expected to support an upcoming drilling campaign on the Cygnus field.
As a reminder, Neptune disclosed back in May 2022 that it was going to start infill drilling at the Cygnus field in June, with the 10th well due to go on stream in October and plans for an 11th well to be brought on stream the following year, helping to maintain production from Cygnus and offset the natural decline.
This contract includes two one-year extensions. The company also elaborates that Cygnus Sentinel's "fuel-efficient, multi-role specification enables the vessel to provide both emergency response and platform supply services, thereby reducing costs and CO2 emissions, and maximising efficiency." The 2015-built vessel was constructed at Fujian Southeast Shipyard in China and can accommodate up to 25 people.
The Cygnus field started its first gas production in 2016 and it has a field life of over 20 years. The field hosts two platforms – Cygnus Alpha and Cygnus Bravo – and the first one consists of three bridge-linked platforms – a wellhead drilling centre, a processing unit and living quarters/central control room. The second one, Cygnus Bravo, is an unmanned satellite platform located approximately seven kilometres northwest of Cygnus Alpha.
The field typically exports over 250 million standard cubic feet of gas daily and contributes six per cent of UK gas demand, supplying energy to the equivalent of 1.5 million UK homes. The gas from the field is exported via a 55 km pipeline and Cygnus connects to the gas-treatment terminal at Bacton, Norfolk via the Esmond Transmission System (ETS) pipeline.
Cygnus partners are Neptune Energy (operator, 38.75 per cent) and Spirit Energy (61.25 per cent).