Serica Energy buying North Sea operator in £367 million deal
UK-based oil and gas company Serica Energy has entered into an agreement with compatriot Tailwind Energy Holdings to acquire the entire issued share capital of Tailwind Energy Investments in a deal worth approximately £367 million.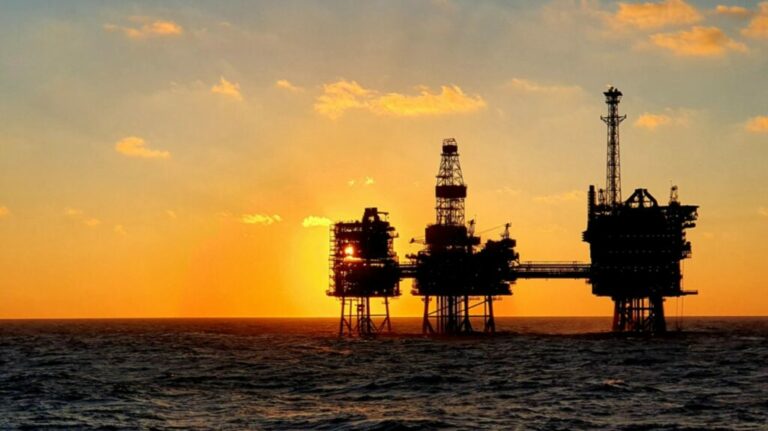 The consideration for the acquisition comprises the issue of up to 111,048,124 new ordinary shares in Serica, which will represent up to 28.9 per cent of Serica's enlarged issued share capital, as well as a cash payment on completion of £58.7 million.
As part of the transaction, Mercuria, the largest ultimate shareholder of Tailwind, will become a strategic investor in Serica with a 25.2 per cent holding, the two parties will enter into a Relationship Agreement and two Mercuria-nominated non-executive directors will join the Serica board on completion.
Serica will also be taking on Tailwind's net debt, which as of 30 November was about £277 million.
"I am excited by the announcement of this transaction and by the possibilities it brings for Serica in terms of a new phase of growth. The transaction achieves our strategic objective of materially increasing the scale and diversity of our UKCS portfolio of assets. The Tailwind portfolio also brings multiple organic investment opportunities for further material near-term growth in reserves and production," said Mitch Flegg, CEO of Serica.
"Following this transaction, Serica will retain its competitive strengths of a strong balance sheet, positive cash flow and low decommissioning cost obligations. Moreover, through the introduction of Mercuria as a new strategic investor, we will be differentially positioned to take advantage of the opportunities we expect to arise through industry consolidation, the North Sea Transition Deal and potentially overseas."
Acquisition highlights
Serica anticipates a significant increase in its scale, portfolio diversity and organic investment opportunities and will acquire fully developed 2P reserves of 42 million boe to create a combined portfolio with 2P reserves of 104 million boe.
The estimated proforma combined production in 2023 is expected to rise to between 40,000 boe/d and 45,000 boe/d putting Serica in the top 10 UKCS producers and top 3 UKCS listed independent producers.
According to the UK oil and gas company, the acquisition will create a balanced spread of production from two main hubs, Serica's Bruce and Tailwind's Triton, which have separate transport infrastructure.
The number of producing fields will increase from five to 11 and the enlarged group will operate more than 80 per cent of its net production.
Tony Craven Walker and Mitch Flegg will remain as Non-Executive Chairman and CEO respectively, while Steve Edwards and Jacques Tohme will be joining the senior management team. All current Tailwind employees will be offered positions in the enlarged group.
"Serica has been able to grow its business by several times over the past five years without recourse to any external fundraising," said Tony Craven Walker, Chairman of Serica.
"The transaction with Tailwind provides a new strategic relationship, bringing in Mercuria, one of the world's largest energy traders, as a major new shareholder of the enlarged group. The Board believes this relationship will provide competitive advantages as the company seeks out further value-accretive transactions."
To remind, Tailwind achieved the first hydrocarbons from its Evelyn development in the UK Central North Sea on 3 September 2022.
Located in license P.1792 in block 21/30f, Tailwind acquired the Evelyn field from Shell as part of its acquisition of a cluster of assets in the Greater Triton Area in 2018. The field exports well fluids via the Dana-operated Triton FPSO, which lies approximately 6 km to the northeast, in which Tailwind holds 46.42 per cent equity.