Shell boosts dividend and buybacks as profit swells
Energy major Shell increased its dividend and share buybacks following a jump in its quarterly profit driven by higher oil and gas prices.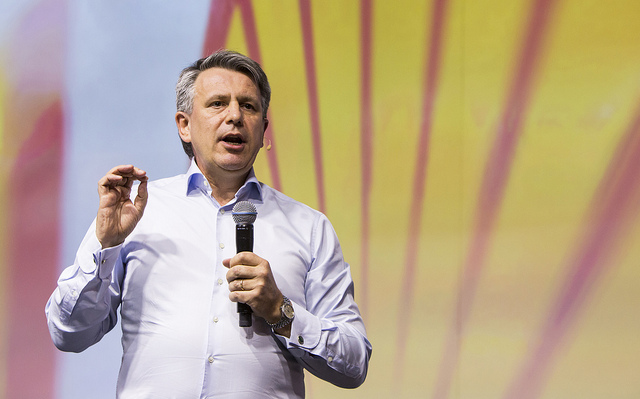 According to its report on Thursday, fourth-quarter 2021 income attributable to Shell shareholders was $11.5 billion, which included non-cash gains of $3.2 billion due to the fair value accounting of commodity derivatives and net gains on the sale of assets of $3 billion, partly offset by post-tax impairment charges of $0.8 billion. In the same period of 2020, Shell recorded a loss of about $4 billion.
Adjusted earnings for the quarter were $6.4 billion compared to $393 million in 4Q 2020. Cost of supplies adjustment attributable to Shell shareholders for the fourth quarter of 2021 was negative $0.4 billion.
Compared with the third quarter of 2021, current-quarter adjusted earnings reflected higher contributions from LNG trading and optimisation and higher realised oil, gas and LNG prices. This was partly offset by lower chemicals and marketing margins.
For the full year 2021, Shell's adjusted earnings rose to $19.3 billion from $4.85 billion in 2020.
Shell plc Chief Executive Officer, Ben van Beurden, said: "2021 was a momentous year for Shell. We launched our Powering Progress strategy and simplified our share structure and organisation. Progress made in 2021 will enable us to be bolder and move faster."
When it comes to Shell's financial performance, van Beurden said: "We delivered very strong financial performance in 2021, and our financial strength and discipline underpin the transformation of our company. Today we are stepping up our distributions with the announcement of an $8.5 billion share buyback programme and we expect to increase our dividend per share by around 4 per cent for Q1 2022."
Dividends declared to Shell shareholders for the quarter amount to $0.24 per share. The board expects that the first quarter 2022 interim dividend will be $0.25 per share, an increase of ~4 per cent over the US dollar dividend for the fourth quarter of 2021. During the fourth quarter of 2021, $1.7 billion of share buybacks were completed. Share buybacks of $8.5 billion for the first half of 2022 were announced on Thursday, including $5.5 billion of Permian divestment proceeds.
Furthermore, Shell reduced its net debt to $52.6 billion by the end of last year, which is a $23 billion reduction compared with 2020. At the end of the fourth quarter of 2021, Shell reduced its debt by $4.9 billion compared to the end of the third quarter, mainly driven by free cash flow generation. This included divestment proceeds from the Permian sale in the USA and was partly offset by dividends and share buybacks.
Last week, Shell's U.S. rivals Chevron and ExxonMobil reported full-year earnings of $15.6 billion and $23 billion, respectively, driven by a rebound in oil and gas prices.