Shell cuts dividend as profit tumbles on low oil prices
Oil major Shell has decided to slash its dividend after seeing its quarterly profit nearly halved when compared to the last year's quarter amid a dramatic decline in oil price.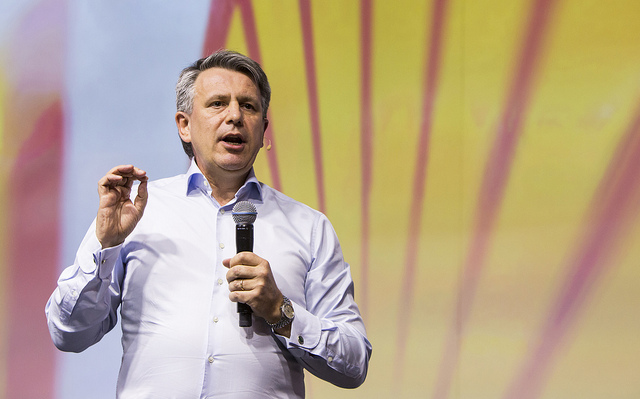 Shell said on Thursday that its CCS earnings attributable to shareholders excluding identified items were $2.9 billion, which is a 46% decrease when compared to the same period last year and profit of $5.3 billion.
This result reflects lower realised oil, gas, and LNG prices, weaker realised refining and chemicals margins as well as lower sales volumes, compared with the first quarter of 2019.
This was partly offset by favourable movements in deferred tax positions and lower operating expenses.
Shell posted revenues of $60.03 billion in 1Q 2020 compared to $ 83.7 billion in the same period last year.
Shell Chief Executive Officer, Ben van Beurden, commented: "Given the continued deterioration in the macroeconomic outlook and the significant mid and long-term uncertainty, we are taking further prudent steps to bolster our resilience, underpin the strength of our balance sheet and support the long-term value creation of Shell.
"Starting this quarter, the board has decided to reduce our quarterly dividend to 16 US cents per share".
This is a 66 per cent decrease in dividend when compared to the last year when the dividend was $0.47.
According to Reuters, this is the first time for Shell to make such a decision in 80 years.
Market uncertainty
As a result of COVID-19, there is significant uncertainty in the expected macroeconomic conditions with an expected negative impact on demand for oil, gas, and related products.
Furthermore, recent global developments and uncertainty in oil supply have caused further volatility in commodity markets.
Due to demand or regulatory requirements and/or constraints in infrastructure, Shell said it may need to take measures to curtail or reduce oil and/or gas production, LNG liquefaction, as well as utilisation of refining and chemicals plants and similarly sales volumes could be impacted.
These measures would likely have negative impacts on Shell's operational and financial metrics.
Upstream production is expected to be approximately 1,750 – 2,250 thousand boe/d.
Integrated Gas production is expected to be approximately 840 – 890 thousand boe/d. LNG liquefaction volumes are expected to be approximately 7.4 – 8.2 million tonnes.
More than 90% of the term contracts for LNG sales are oil price linked with a price lag of typically 3 – 6 months.
Cutting costs
Shell announced a series of operational and financial initiatives that are expected to result in a reduction of underlying operating expenses by $3-4 billion per annum over the next 12 months compared with 2019 levels.
Shell also decided on a reduction of cash capital expenditure to $20 billion or below for 2020 from a planned level of around $25 billion; and material reductions in working capital.
In addition, Shell has decided not to continue with the next tranche of the share buyback programme following the completion of the most recent tranche.