SHI completes the trial run of its LNG regasification system
South Korean shipbuilder Samsung Heavy Industries has completed the pilot test of its zero-carbon LNG regasification system named S-REGAS.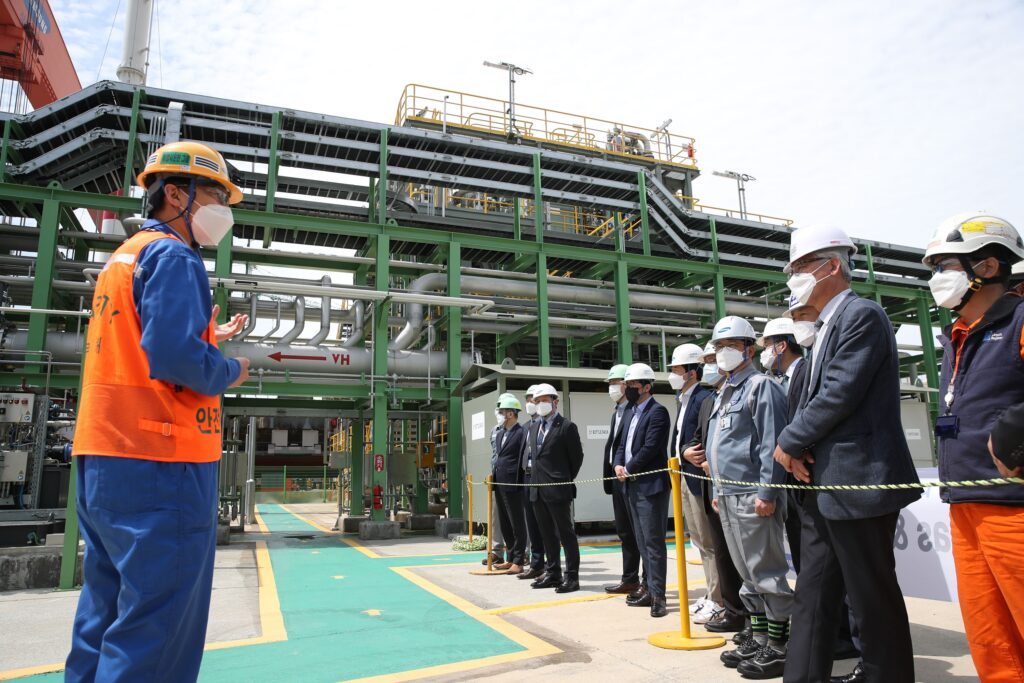 The demonstration took place at Geoje Shipyard on 13 April, attended by KOGAS and major shipbuilders.
The S-REGAS is described by the shipbuilder as the world's first next-generation regasification system for LNG floating storage regasification unit (FSRU) combined with cold power generation technologies.
The system, which can generate 16-megawatt electricity, is eco-friendly and reduces the cost of generating electricity by applying zero-carbon cold and heat generation technology to the LNG regasification system.
Cold power generation is electric power generation using energy produced during the vaporization process of LNG, which is transported in a liquid state by cooling it to -162℃, without emitting carbon dioxide.
Samsung Heavy Industries concludes the system is a safe and affordable eco-friendly solution for the shipbuilding and shipping industry on the way to use more renewable energy for carbon neutrality.