Siemens Energy & Air Liquide inaugurate electrolyzer factory in Germany
German Siemens Energy and French Air Liquide have held an inauguration ceremony for their new gigawatt electrolyzer factory in Berlin, Germany.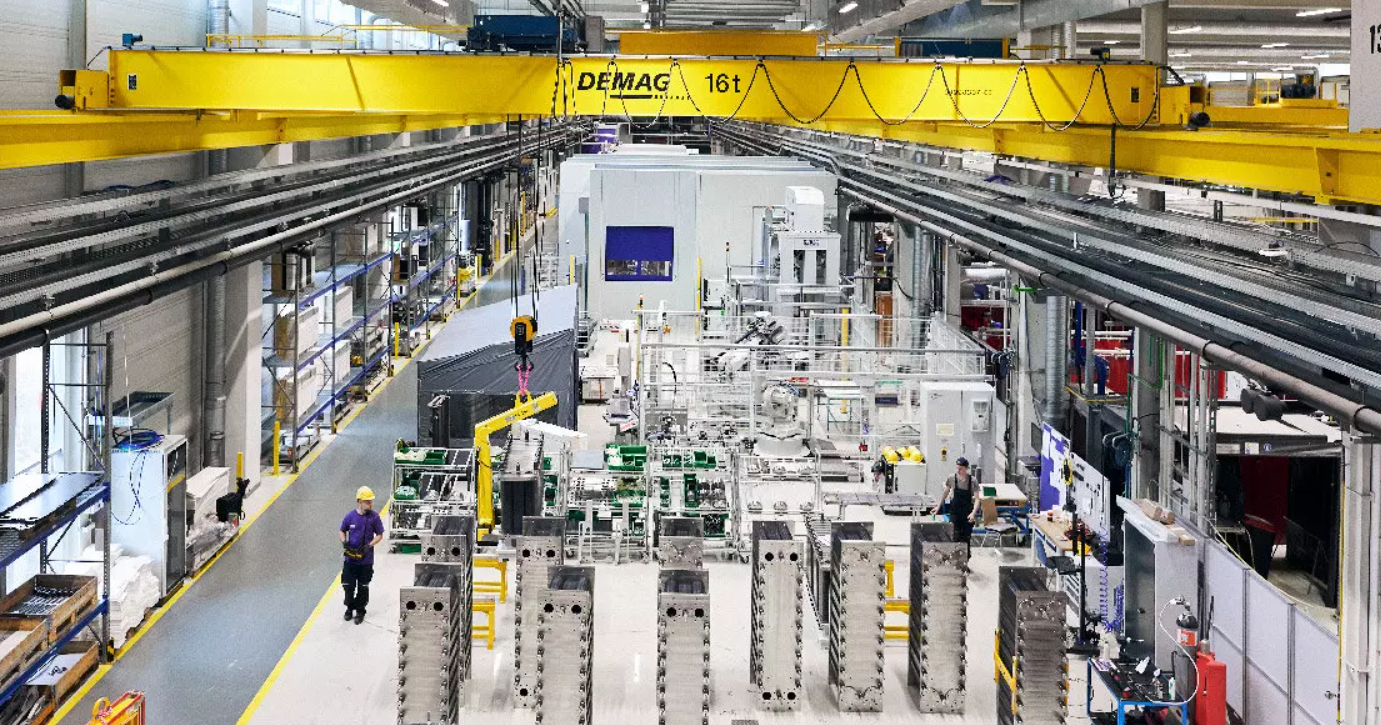 The ceremony for the series production of the hydrogen technology was held in the presence of German Chancellor Olaf Scholz, German Economics Minister Robert Habeck, French Industry Minister Roland Lescure and other high-ranking representatives of German and French politics.
Siemens Energy said that with the new factory, the company is making electrolyzers a mass product, laying the foundation for the ramp-up of the hydrogen economy.
The company noted that for hydrogen to become the game changer for a climate-neutral future, it must be available in large quantities and at competitive prices and this requires serial production of cost-effective and scalable electrolyzers.
With an annual production capacity of one gigawatt, Siemens Energy stated that both companies expect a ramp-up to at least three gigawatts by 2025 with the potential for more, adding that with an installed electrolysis capacity of three gigawatt, an average of 300,000 metric tons of green hydrogen can be produced per year when operated with renewable energies.
The company further said that the new factory will supply stacks, based on proton exchange membrane (PEM) technology, for a wide range of customers, serving the fast-growing market. Compared to other hydrogen technologies, PEM electrolyzers are said to enable gigawatt capacities to be brought to market with lower material, manpower and space requirements. Once produced, the assembly of the stacks to be implemented in electrolyzer projects will be carried closer to the project sites, contributing further to the cost-effectiveness of the solution, Siemens Energy noted.
Christian Bruch, CEO of Siemens Energy, stated: "There is no energy transition without green molecules. With today's opening and the start of gigawatt-scale production of electrolyzers, we are launching the next step for the commercialization of this vital technology. Now we need to agree on a viable business model with a balanced risk and reward profile to turn the smallest molecule into a big success story."
François Jackow, CEO of Air Liquide Group, commented: "The mass production of industrial-scale electrolyzers is essential to making competitive renewable hydrogen a reality. Our joint venture with Siemens Energy brings the best of our respective expertise together and allows us to offer the most-suited products to the market. This state-of-the-art technology will soon be operated at the Trailblazer electrolyzer in Oberhausen, with a major scale upcoming for the Normand'Hy electrolyzer project. More than ever, hydrogen is proving to be a key element of the transition to a low-carbon society."
According to Siemens Energy, the Air Liquide Normand'Hy 200 MW electrolyzer project near Port-Jérôme, France, which is under construction, will be one of the first to be supplied from the new electrolyzer production facility in the framework of the joint venture between Air Liquide and Siemens Energy.
To remind, two parties signed a memorandum of understanding (MoU) to combine their expertise in PEM electrolysis technology in 2021.