Sif produces 2,000th monopile
Dutch offshore foundations manufacturer Sif has reached a milestone with the production of its 2,000th monopile.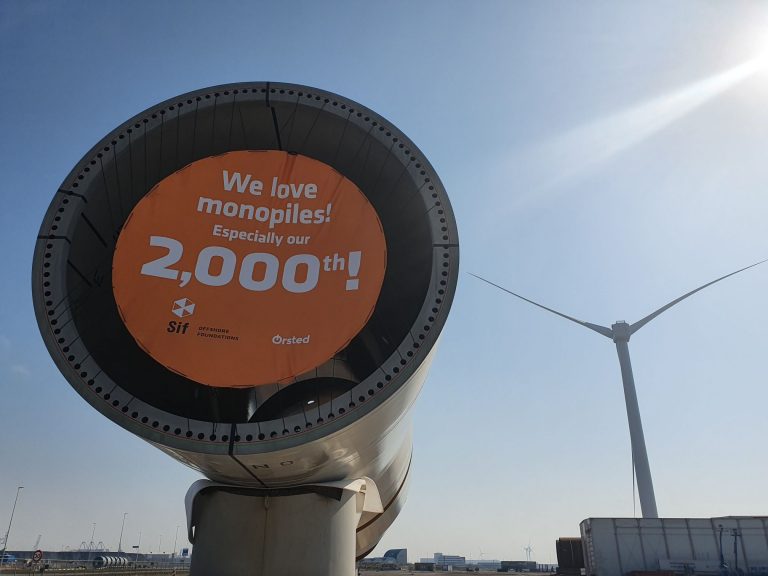 This special monopile was made for Ørsted's Borssele 1&2 offshore wind farm in the Netherlands.
Sif stated it is currently in the final phase of the project and is planning to complete the works in early April.
The company produced its first monopile in 2002, which was destined for the Horns Rev offshore wind farm.
Borssele 1&2 will comprise 94 Siemens Gamesa 8MW turbines located some 23km off the coast of Zeeland.
Sif is producing 47 monopiles for the project, with EEW SPC, the parent company of EEW OSB, delivering the other 47 pieces.
The 752MW offshore wind farm is scheduled to be operational by the end of the year.