Singapore establishes fund, crew facilitation centre to clamp down on crew change crisis
The Maritime and Port Authority of Singapore (MPA) is stepping up its efforts to accelerate crew changes at its port in order to ease the humanitarian crisis seafarers around the globe have been battling with for months due to the COVID-19 impact on travel.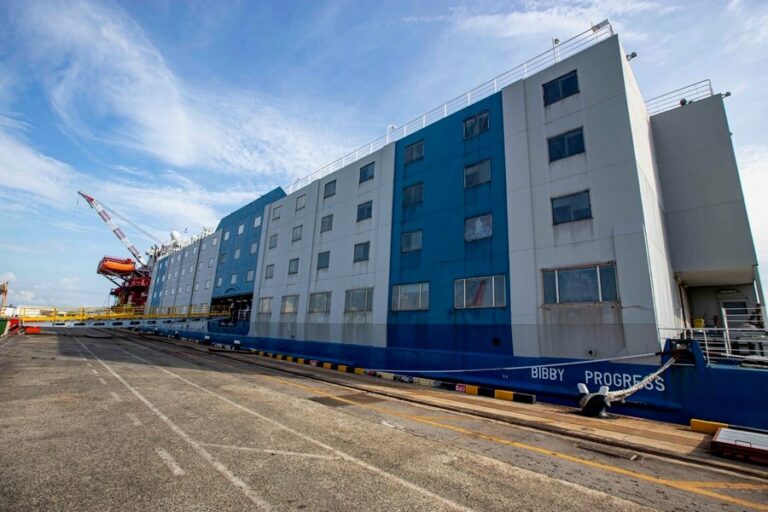 The port authority has teamed up with the Singapore Shipping Association, Singapore Maritime Officers' Union, and Singapore Organisation of Seamen to establish a S$1 million Singapore Shipping Tripartite Alliance Resilience (SG-STAR) Fund.
The fund plans to work with stakeholders in seafaring nations on concrete solutions for safe crew changes, such as initiatives on best practices for crew holding facilities and PCR testing centres.
Singapore said like-minded international partners were welcome to join the initiative and contribute to the fund so that actions can be scaled up.
Furthermore, MPA with the support of PSA Singapore will use its existing floating accommodation to set up a Crew Facilitation Centre (CFC) at the Tanjong Pagar Terminal.
It is a self-contained facility with an onsite medical centre, testing, and holding facilities.
Dedicated to sign-on crew, the CFC will house the crew for up to 48 hours prior to them boarding their ships, if required, when their ship and flight schedules do not match.
The sign-off crews will proceed to depart Singapore or stay at existing designated holding facilities Seacare Hotel or accommodation vessel POSH Bawean for up to 48 hours, and be strictly segregated from the community.
"This has been a trying time for seafarers. They have been working tirelessly to keep goods flowing around the world. But due to health and safety concerns, many have encountered difficulties to call on ports and undergo crew change, and that has severely affected their well-being. It is therefore very important for all stakeholders to come together to ensure safe port operations and safe crew changes," said Ong Ye Kung, Minister for Transport.
"This dedicated facility for crew change and the Fund are the results of the collaboration between MPA, industry associations and seafarer unions. As shipping is a global business, we hope that more ports and stakeholders will join us in such initiatives so that seafarers can continue their work and keep the supply lines of the world open."
The port authority said that almost all Singapore-registered ships managed to conduct crew change, including in Singapore, with the exception of 2% of the crew onboard with extended contracts.
"MPA will continue to work closely with the owners, operators and managers of SRS on these remaining crew," the port authority added.