SK E&S and Beijing Gas to cooperate on LNG and hydrogen
South Korea's green energy company SK E&S and China's gas supplier Beijing Gas have signed a strategic cooperation agreement to work on LNG and hydrogen projects in China.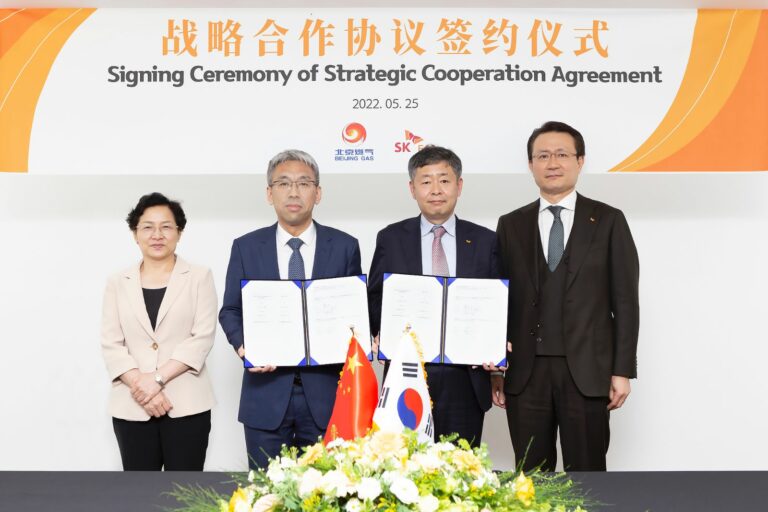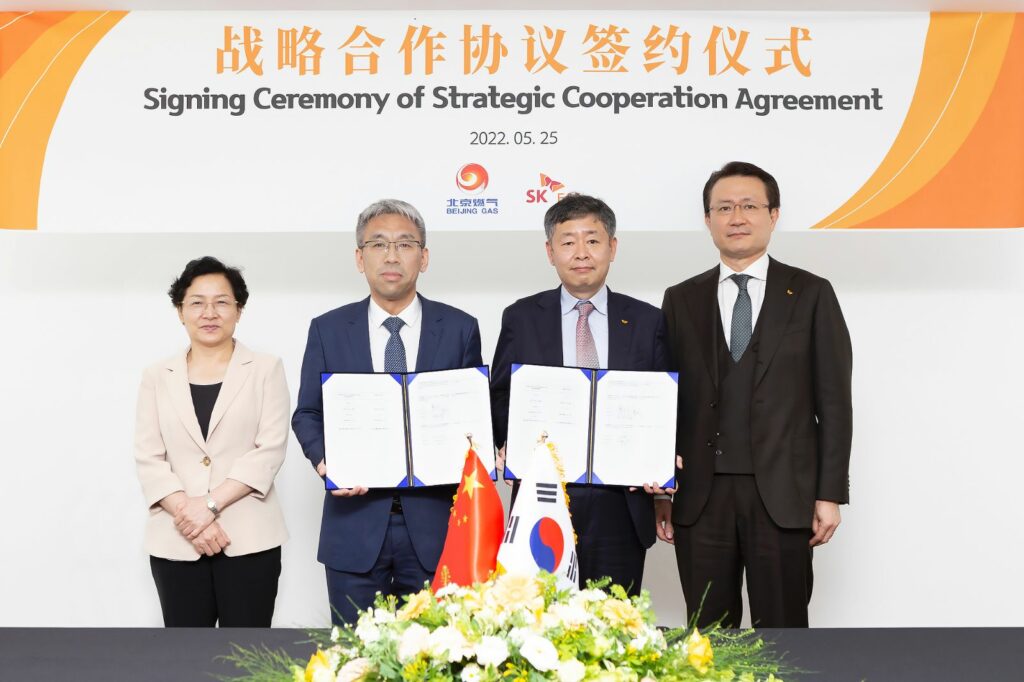 The parties signed the agreement on 25 May, according to the statement by SK E&S. This joint cooperation will specifically refer to LNG business, blue and green hydrogen production, as well as fuel cell power generation.
Firstly, the companies plan to explore opportunities for joint cooperation to expand the LNG value chain. To this end, they agreed to share operational know-how for major assets such as LNG terminals in China and to further cooperate in terms of LNG imports and natural gas sales.
In the hydrogen field, the parties want to promote cooperation throughout the value chain; from production to securing demand. The plan is to produce blue hydrogen by applying carbon capture, storage and utilisation (CCUS) technology using the Tianjin LNG terminal under construction by Beijing Gas Group, and to produce green hydrogen in connection with a new renewable energy project.
Moreover, they want to mix hydrogen into natural gas pipelines owned by the Beijing Gas Group. Building a hydrogen fuel cell power plant is also considered.
After the signing of the deal, the two companies plan to form a joint working-level promotion team to explore specific projects.
SK E&S explained that this signing is meaningful in that it has prepared a bridgehead to expand its influence in the Chinese LNG and hydrogen market, which is expected to grow explosively in the future, by strengthening cooperation with Beijing Gas Group.
Earlier this year, SK E&S teamed up with Australian energy giant Santos to jointly develop CCS projects in Australia and the region, including Bayu-Undan in Timor Leste. CCS at Bayu-Undan would have the potential capacity to store approximately 10 million tonnes of CO2 a year.