Smart Green Shipping, NTS to collaborate on new wing sail designs
UK shipping solutions provider Smart Green Shipping and nuclear transport solutions supplier Nuclear Transport Solutions (NTS) have joined hands to assess the technical, commercial and environmental viability of using 21st-century wing sail designs for commercial ships.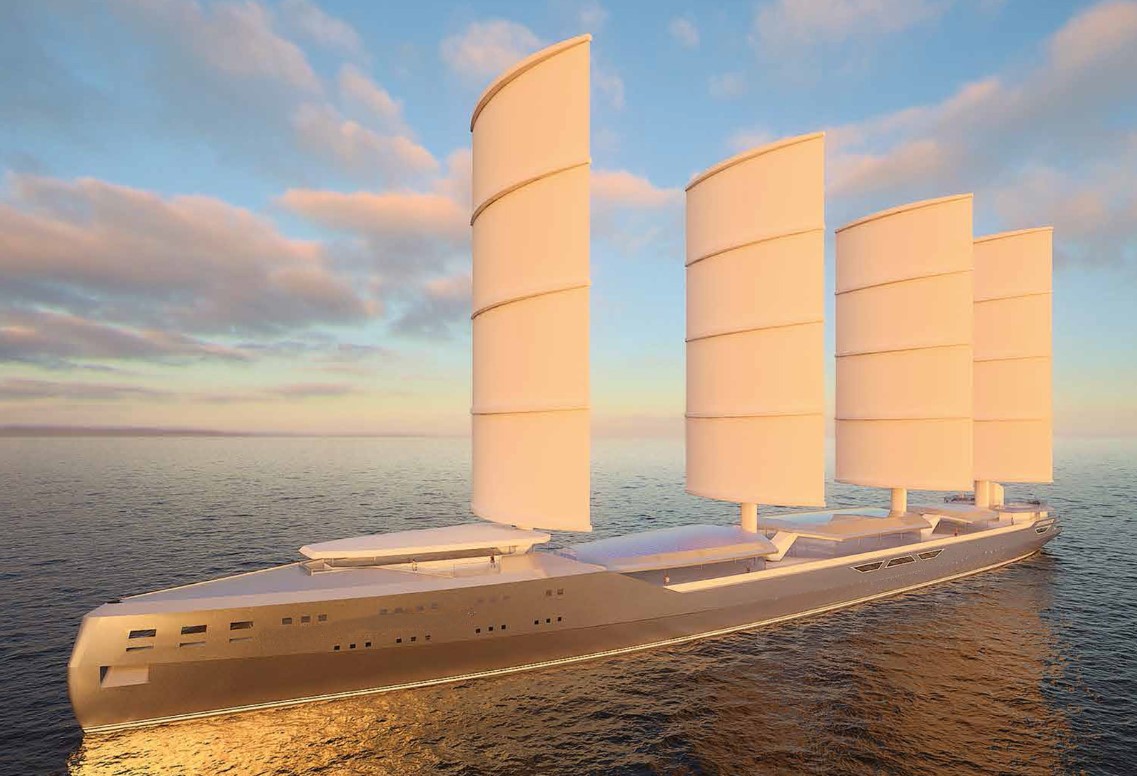 The partners launched the project 'Winds of Change' which will run from April 2023 to March 2025. SGS is currently installing a land-based test and demonstration FastRig at Hunterston Parc in Scotland. The learning from this project informs the safety, technical and performance parameters for the on-ship installation scheduled for 2024.
"Testing the FastRig on land initially ensures we iron out any technical glitches before installing on a working vessel. We are honoured to be able to work with NTS. Our commercial project partners, Drax and MOL Dry Bulk are working with SGS and NTS to define parameters for sea trials; our technical team includes Humphreys Yacht Design, designers of the FastRig; Caley Ocean Systems and Malin Group, FastRig manufacturers and Houlder who take responsibility for the ship to wing interface," Di Gilpin, SGS CEO, said.
"The University of Southampton is working with SGS on verifying real world performance results against the mathematical modelling that predicted between 16% and 27% fuel/GHG savings over an annual period."
"As owners of UK-flagged, high-quality specialist vessels, we are committed to support UK shipping net zero initiatives. We are looking forward to working with SGS to address the highly complex technical challenges that arise from retrofitting wind-assist technology onto merchant vessels. Our motivation is to reduce vessel emissions whilst maintaining our high performance and critical delivery schedules," Andy Milling, Marine Manager, at NTS said.
The 'Winds of Change' project is part of the Clean Maritime Demonstration Competition Round 3 (CMDC3), which was announced in September 2022, funded by the Department for Transport and delivered in partnership with InnovateUK.
As part of the CMDC3, the Department allocated £60m to 19 flagship projects supported by 92 UK organisations to deliver real world demonstration R&D projects in clean maritime solutions. Projects will take place in multiple locations around the UK from as far north as the Shetland Isles and as far south as Cornwall.
The CMDC3 is part of the UK Shipping Office for Reducing Emission's (UK SHORE) flagship multi-year CMDC programme. In March 2022, the Department announced the biggest government investment ever in our UK commercial maritime sector, allocating £206 million to UK SHORE, a new division within the Department for Transport focused on decarbonising the maritime sector.
UK SHORE is delivering a suite of interventions throughout 2022-2025 aimed at accelerating the design, manufacture and operation of UK-made clean maritime technologies and unlocking an industry-led transition to Net Zero.