South Korean company preferred inter-array cable supplier for 532 MW Anma offshore wind farm
Taihan Cable and Solution has been selected as the preferred supplier of submarine cables for the Anma offshore wind farm in South Korea.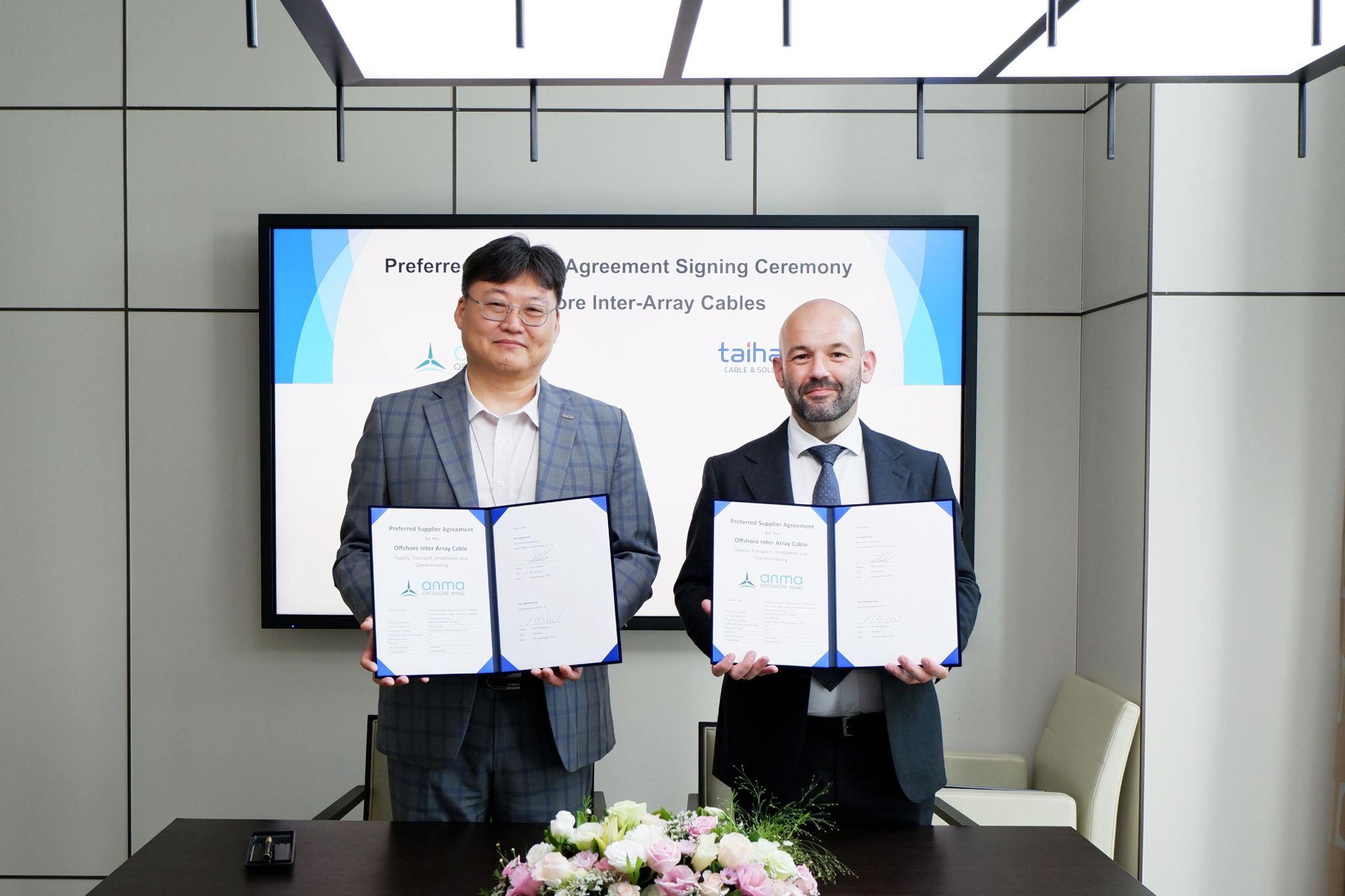 On October 4, 2023, Taihan signed a preferred supplier agreement with Anma Offshore Wind.
Under the agreement, the South Korean company is responsible for supplying and constructing all inter-array cables used for the offshore wind farm.
The inter-array cables to be used for the project are expected to be worth hundreds of billions of won, said Taihan.
At the beginning of October, LS Cable & System and LS Marine Solutions were selected as the preferred bidder for the supply of export cables for the South Korean project.
Anma Offshore Wind is a 532 MW project located approximately 40 kilometers west of the South Korean peninsula's southwestern coastline.
The project site is positioned next to Anma Island in Yeonggwang Municipality, South Jeolla Province. The wind farm is expected to be amongst the first utility-scale projects in South Korea to begin construction in the first half of 2024.
The project is planned to start commercial operations by 2027 when it is expected to generate over 1,400 GWh of renewable electricity annually which should be enough to provide power to more than 1.4 million South Koreans every year.