South Korean shipbuilders grabbed lion's share of eco-friendly orders in 2022
South Korean shipbuilders secured the largest market share for high-value-added, eco-friendly vessel orders in 2022, bagging 58 percent of the total ordering tally for the year.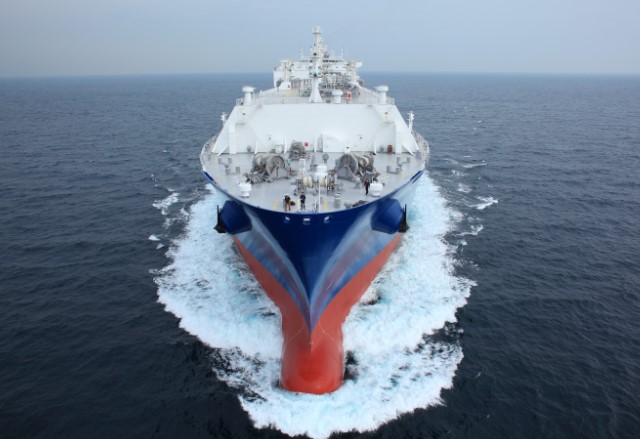 This equals 149 vessels or 12.0 million compensated gross tonnage (CGT) out of 270 vessels (20.8 million CGT) ordered in 2022, data from South Korea's Ministry of Trade, Industry and Energy (MOTIE) shows.
By fuel type, approximately 92 percent of Korea's orders were for LNG-fueled vessels, followed by methanol (5 percent) and LPG (3 percent). The ministry said that more than half (54 percent) of the global orders for LNG-fueled carriers in particular were awarded to Korean shipbuilders, taking first place in market share.
The country's builders won 70 percent (10.1 million CGT) of global orders (14.5 million CGT) for large-scale LNG carriers in a bumper year for the sector which saw a 131 pct rise in orders resulting in 14.5 million CGT. The ordering spree was triggered by heightened demand for LNG tonnage stemming from energy security tensions instigated by Russia's war in Ukraine.
Korea's five major companies all surpassed their initial order targets for 2022. Korea Shipbuilding & Offshore Engineering (KSOE) won $24.0 billion (197 vessels) worth of orders, 38 percent more than its target ($17.4 billion). Samsung Heavy Industries (SHI) and Daewoo Shipbuilding & Marine Engineering (DSME) exceeded targets by 7 percent and 16 percent, respectively, winning $9.4 billion (49 vessels) and $10.4 billion (46 vessels) worth of orders.
Overall, South Korea's shipbuilding industry won 37 percent (15.6 million CGT) of all orders worldwide worth $45.3 billion. Chinese shipbuilders took the first place having accounted for 49 percent of global orders, according to Clarksons Research.
MOTIE plans to pour KRW 130.0 billion ($104 million) into Korea's shipbuilding industry this year for technological development of core equipment and materials, and worker training.
"Special focus will be given to the development of electric and ammonia-fueled vessels to attain future technological hegemony, while preparing to commercialize the LNG storage system and advance extremely low-temperature pumps to widen the technology super gap of LNG carriers," the ministry said.
"In addition, MOTIE aims to train interested job seekers into skilled workforce for the shipbuilding industry and continuously improve the foreign labor system to resolve the industry's manpower shortage."