Spain's BBG reports throughput spike at Bilbao LNG terminal
---
Spanish LNG terminal operator Bahía de Bizkaia Gas (BBG) reported a 95 percent rise in unloading and loading activities at its regasification terminal in the port of Bilbao.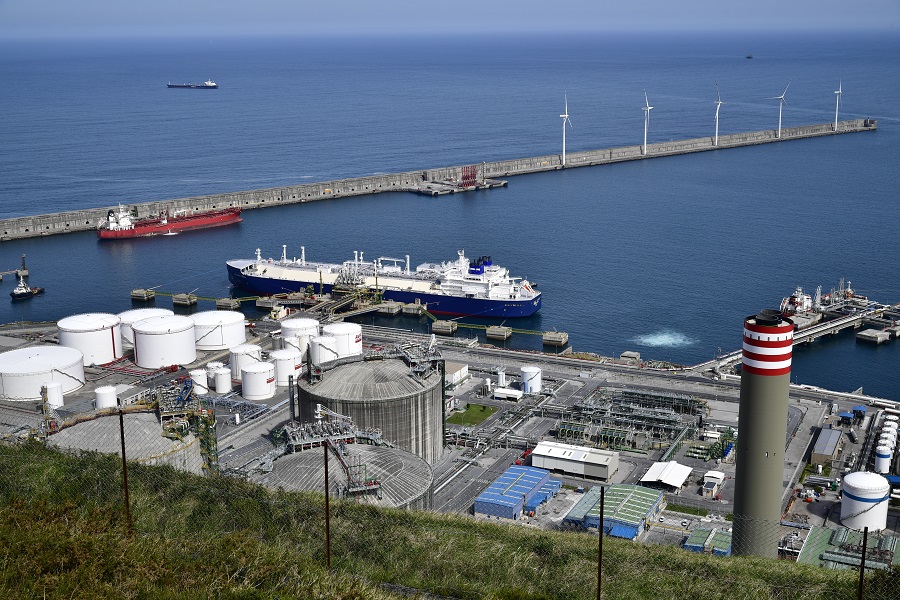 BBG, controlled by the Basque energy authority (EVE) and LNG player Enagás, said in a statement that the Bilbao facility received a total of 67 vessels and unloaded about 4.2 million tons of the fuel last year, 95 percent more than in 2018.
According to BBG, this figure represents 12 percent of the whole throughput during 2019 in the Port of Bilbao.
Last year, the demand for natural gas in Spain rose by 14 percent when compared to 2018 and this increase was mainly due to the demand for natural gas for electricity generation – which rose 80 percent, BBG said.
BBG's LNG terminal regasified a total of 62,950 GWh in 2019, compared to 31,540 GWh in the previous year. LNG was sourced mainly from Trinidad and Tobago, Russia and USA.
The utilization level of BBG facilities had been the highest of all the LNG plants in Spain and it ended the previous year at 77.24 percent. There were also several times throughout the year in which the maximum technical level of production was achieved, BBG added.