Staatsolie CEO not worried about dry holes. 'Saudi Arabia, North Sea had them too'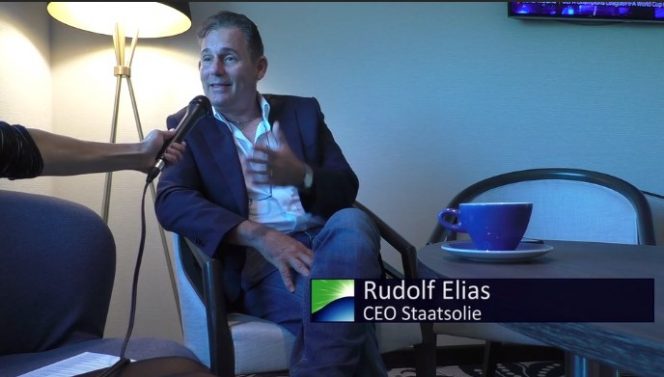 Everybody in the offshore oil and gas business has heard of the new oil El Dorado – Guyana.
Guyana has been put on the oil and gas map by a series of offshore oil discoveries made by ExxonMobil, and is now expected to produce first oil from its Liza discovery in 2020.
While putting a spotlight on Guyana, Exxon has also, as a side effect, spurred the oil industry's interest in what nearby Suriname's geology has to offer.
Seasoned offshore oil explorers such as Equinor, Kosmos, Apache, and Exxon itself, have acquired acreage in Suriname, hoping to replicate the exploration successes made in neighboring Guyana.
However, the companies that have drilled offshore Suriname in the past year or so, such as Kosmos and Apache, have been unable to find oil.
This does not worry Rudolf Elias, the CEO of Suriname's national oil company Staatolie, who is preparing the company for what many believe is going to be a big offshore oil find.
In a recent interview given to Offshore Energy Today Elias said Staatsolie was contemplating a public offering of a part of its shares to raise funds that would be used for the company's participation in any significant offshore oil find.
He said that Staatsolie would probably need to shell out between $500 million and $1.5 billion if it is going to participate with 10-20 percent in an offshore oil find.
Elias has shared that the number would be around $1.4 billion if an oil discovery is made that is similar to ExxonMobil's Liza find in Guyana. This field is due for the production start in 2020.
While preparing the company to be financially ready to take part in any future offshore development, OET asked if he was at all worried by dry wells drilled in the recent period.
"No, not at all…You will not hit oil immediately. You first have to understand the geology," Elias said.
He said dry wells had been drilled even in Saudi Arabia and the North Sea before commercial discoveries were made.
Watch the interview, conducted by OET's Femke Perlot-Hoogeveen, to learn more on what Staatsolie is doing to prepare itself and the local businesses for what is believed to be an imminent oil find, why the company is looking at mimicking practices from Colombia's Ecopetrol and Malaysia's Petronas, what the government should do ahead of an oil find, etc…
Rudolf Elias will speak about Suriname's offshore oil prospects at The Global Oil Event, at the Offshore Energy Conference in Amsterdam this month.
Related news
List of related news articles