Stabilis Energy enters deals to expand LNG, CNG presence in Mexico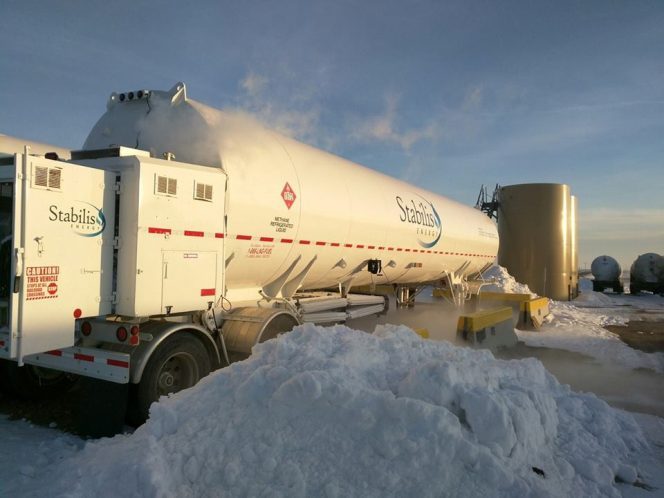 ---
U.S. LNG producer and provider Stabilis Energy has made two strategic transactions to expand its presence in the distributed liquefied natural gas (LNG) and compressed natural gas (CNG) markets in Mexico.
Stabilis said that it completed the acquisition of privately held Diversenergy and its subsidiaries to create a distributed LNG marketing and distribution company in Mexico.
Also, the company formed a joint venture with Grupo CLISA and other former owners of Diversenergy to pursue investments in LNG and CNG assets in Mexico.
Diversenergy provides the chilled fuel to customers that use LNG as a fuel in mobile high horsepower applications and to customers that do not have natural gas pipeline access.
As a result of the acquisition, Diversenergy and its Mexican subsidiary became wholly-owned subsidiaries of Stabilis.
The transaction was structured as an equity purchase with Diversenergy's owners receiving cash and Stabilis common stock consideration. Financial terms of the transaction were left undisclosed.
Lee Kellough, former CEO of Diversenergy, will serve as the president of Stabilis' Mexican subsidiary Diversenergy S.A.P.I. de C.V. and SVP of Stabilis.
Stabilis also formed a joint venture with CryoMex to pursue investments in distributed natural gas production and distribution assets in Mexico.
The JV, operating as Energía Superior Gas Natural LLC, plans to invest in LNG and CNG production, transportation, storage, and regasification assets that serve multiple end markets throughout Mexico, including the industrial, mining, pipeline, utility, marine, and over-the-road transportation markets.
According to Stabilis, the JV plans to begin immediately evaluating LNG and CNG asset development opportunities in Monterrey, Sonora, and Mexico City regions.
These assets could include LNG liquefaction facilities, cryogenic rolling stock equipment, CNG compression stations, and pressurized rolling stock equipment, among others.
According to an article published by the Houston Chronicle on Thursday, Stabilis Energy is eyeing Monterrey as the location of its first LNG plant in Mexico.
Related news
List of related news articles