Standard Drilling boosts interest in four platform suppliers
Cyprus-based S.D. Standard Drilling has increased its ownership stake in New World Supply (NWS) and four of its platform supply vessels (PSVs).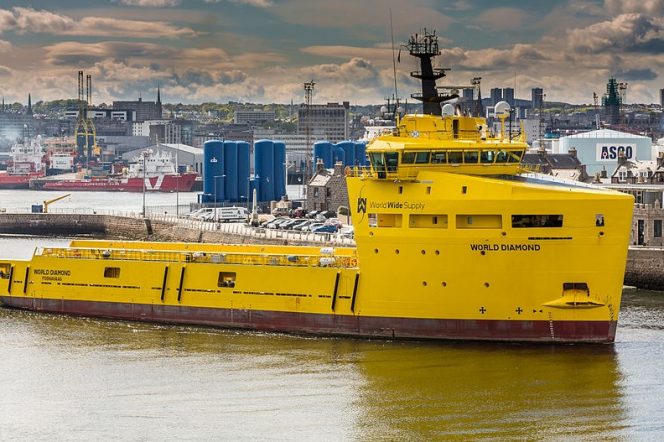 ---
Standard Drilling said on Thursday that it entered into an agreement to acquire 2,673,749 shares in NWS, corresponding to approximately 8.23 percent of the total outstanding shares.
Before the transaction, the company had a 26.2 percent ownership of NWS but will now increase its stake to approximately 34.4 percent of total outstanding shares in NWS.
The company added that it paid $1.830,866 as consideration for the shares and that the transaction would be completed within a few days.
According to Standard Drilling, this acquisition will strengthen its ownership in a fleet of mid-size PSVs acquired at favorable prices.
To remind, Standard Drilling secured the initial 15.6 percent ownership in New World Supply back in January 2017 which, at the time, owned six platform supply vessels. The company later in the year increased its stake in NWS.
In October 2018, NWS reduced its fleet through the sale of two medium-sized PSVs – the World Sapphire and World Emerald – both in lay-up in Spain since October and November 2016.
Currently, NWS, through its wholly-owned subsidiaries, owns four 2013-built 3300 CD PSVs – the World Diamond, World Peridot, World Pearl, and World Opal.
Standard Drilling has a 100% ownership of five large-sized PSVs and partial ownership in 12 medium-sized PSVs. The company also has an interest in the sale-leaseback of the FS Arendal, owned by Northern Supply.
Offshore Energy Today Staff
Related news
List of related news articles