Statkraft moves ahead with final stage of Banja floating solar plant
Europe's largest renewable energy generator Statkraft has issued a notice to proceed with the installation of additional floating solar units for the project in Albania, which also involves technology supplier Ocean Sun.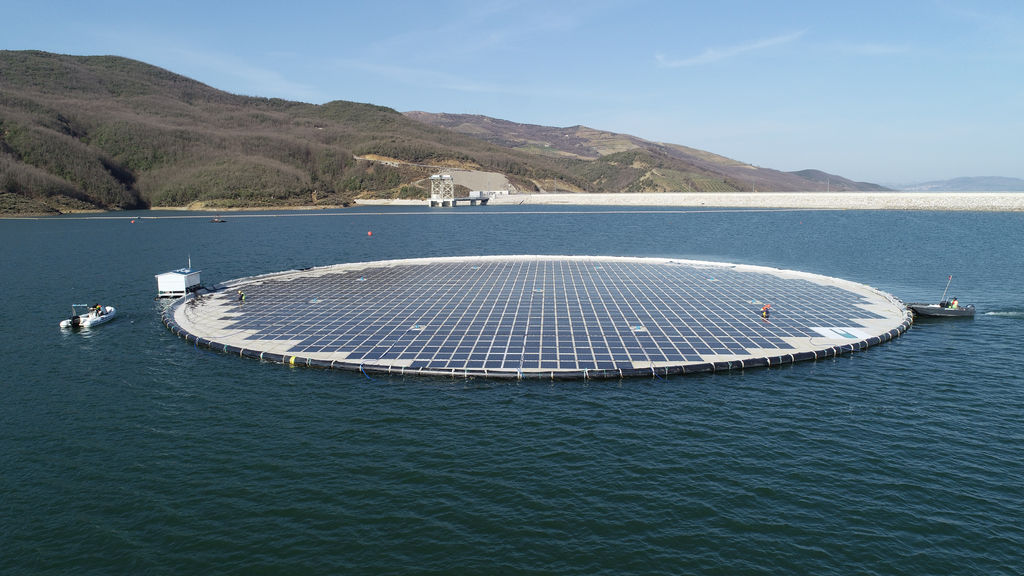 The first unit with an installed capacity of 500kWp was put back into commercial operation in April 2022, after it was retrieved ashore due to damage caused by the stormy weather a year before.
Now, the project developers will move ahead with the installation of additional three rings, based on Ocean Sun's technology, to bring the total floating solar installation to 2MWp.
The floaters will be located on the Banja reservoir in Albania, in addition to Statkraft's 72MW hydropower plant.
The system will generate renewable energy for the Albanian national electricity grid with almost 6400 solar panels.
"We are very pleased with the additional construction at the Statkraft's Banja reservoir. It will be the first multi-ring Ocean Sun system and will position Ocean Sun toward larger utility-scale projects. We appreciate that Statkraft is paving the way for our innovative solution for floating solar and their trust in our design and performance," said Børge Bjørneklett, CEO and founder of Ocean Sun.
---
Follow Offshore Energy – Marine Energy
---