Albania's 500kWp floating solar plant restarts commercial operation
The first floater of the Banja floating solar project, developed by Statkraft and Ocean Sun, has restarted its commercial operation following an incident last summer.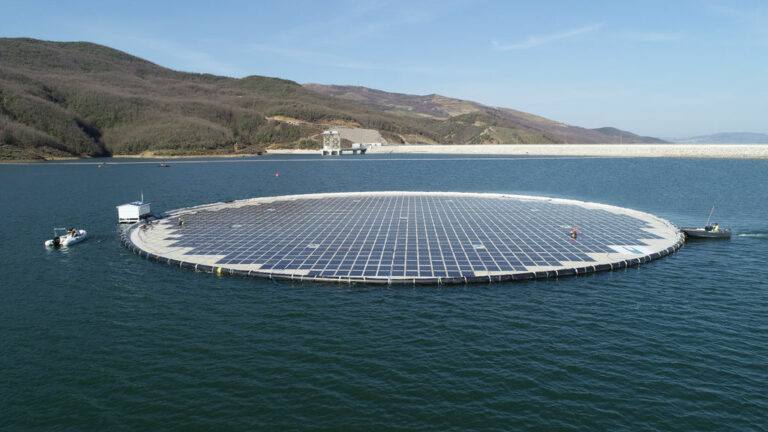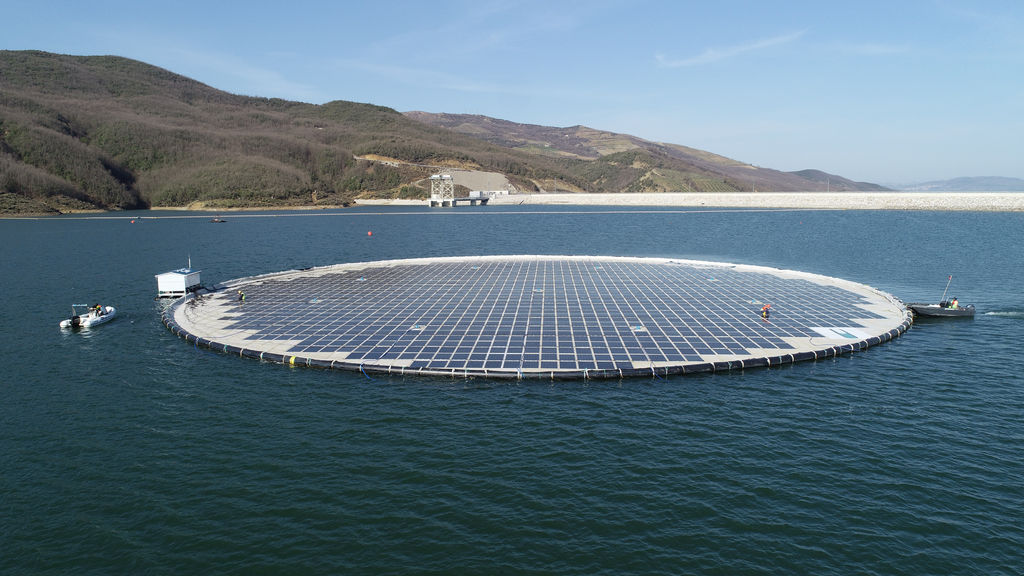 Based on Ocean Sun's innovative floating solar technology, the project is part of an R&D investment by Statkraft, and complements its 72MW hydropower plant in Albania where it is located.
According to partners, the project is now generating renewable energy to the Albanian national electricity grid. The first unit covers nearly 4,000 square meters and has an installed capacity of 500kWp, with almost 1600 solar panels.
To remind, the initial 500kWp floating solar unit was severely damaged in June 2021, forcing the developers to retrieve it ashore.
Following a thorough root cause analysis for the failure – launched immediately after the incident – the weather conditions were identified as the main cause, with wind speeds above the design criteria applied for the solution installed.
Børge Bjørneklett, CEO and founder of Ocean Sun, said: "We are very pleased with the construction of the Ocean Sun flagship floater at the Statkraft's Banja reservoir. A similar system was damaged last year. The new reinforced design is based on updated meteorological predictions.
"I wish to thank DNV for the instrumental role in the verification of the design. Many lessons were learned in the aftermath of the incident and the new floater gives Ocean Sun another opportunity to demonstrate the high performance and operability of the Ocean Sun innovative membrane floating photovoltaics technology."
The floater is part of a larger project being developed by Statkraft and Ocean Sun, that will eventually see the total of 2MWp floating solar plant installed on the Banja reservoir.
Marte Aaberg Midtsund, DNV's head of project engineering and due diligence for renewables in Northern Europe, said: "DNV has verified the mooring design and the structural design of the main floating structure for the solar plant at Banja Dam. Floating solar is expanding rapidly and DNV is taking a leading role in verification of novel technologies, such as the Ocean Sun solution."
---
Follow Offshore Energy – Marine Energy
---