Statkraft, Ocean Sun wrap first phase of Albanian floating solar project
Norwegian floating solar company Ocean Sun has together with project partner Statkraft completed the first phase of its 2MWp floating solar scheme on the Banja reservoir in Albania.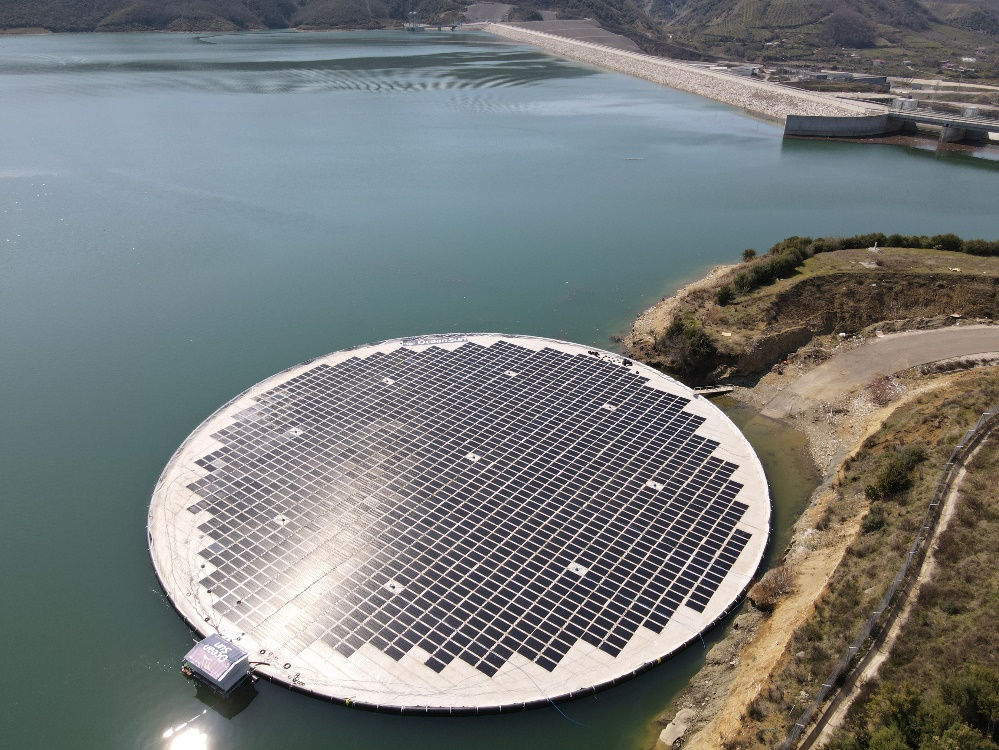 The first phase entailed the construction of one floater of 68.8m diameter and a power output of 0.5MWp.
The installation represents Ocean Sun's first using its new design consisting of a single pipe system and is almost twice the size of any previous installation, according to the company.
Approximately 1,600 panels were deployed during two effective days of installation, Ocean Sun informed.
"The successful installation is an important demonstrator of Ocean Sun's design and competitive advantages, both for the hydropower community and for other potential installers of floating solar", the company said in a statement.
Phase two of the project entails the installation of three additional floaters of equal size.
According to Ocean Sun, it intends to moor the four rings tight together forming a diamond shaped cluster.
Such mooring layout enables good area utilization and high energy density while the individual floaters can share mooring and anchoring providing further cost benefits, Ocean Sun claims.
To remind, in December 2018 Statkraft Albania received a preliminary authorization from the government of Albania for the implementation of a floating solar plant at Banja with a feed-in-tariff.