Straatman adds mooring system to FSRU Toscana
Dutch maritime equipment manufacturer Straatman will add a complete mooring system on the FSRU Toscana, serving the LNG terminal off the Italian coast.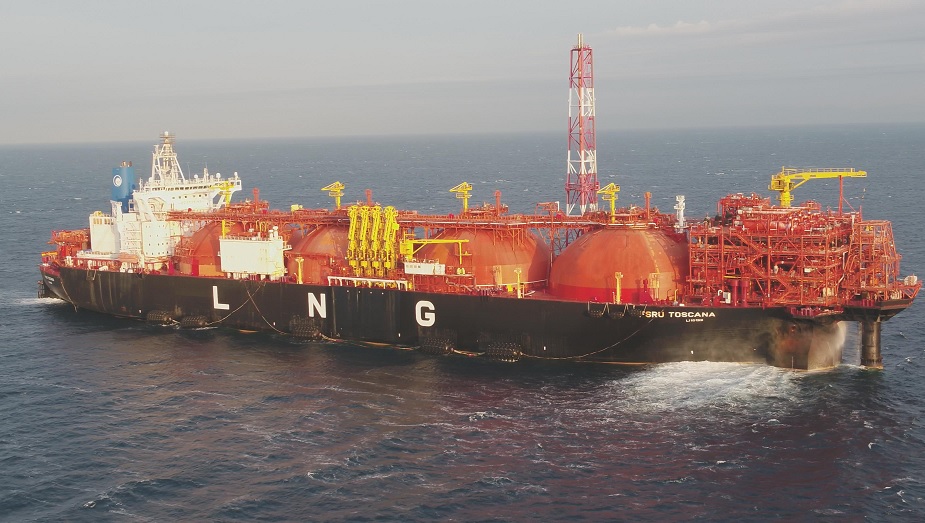 FSRU Toscana is permanently moored about 22 kilometres off the Italian coast between Livorno and Pisa, in the Tuscany region.
To remind, Italian LNG terminal operator OLT Offshore commissioned the floating storage regasification unit back in 2013.
The OLT project consisted of the conversion of the Golar Frost LNG carrier into a floating regasification terminal.
Previously, the Tuscany government allowed the FRSU to perform LNG discharge to small-scale LNG vessels.
Straatman will now supply new mooring hooks for the FSRU. Additionally, all the hooks will feature explosion-proof capstans. A remote release system and ATEX-certified load cells are also there for continuous measurement of the mooring loads.
A central monitoring system in the control room will show alarms, visualization, and history of the load monitoring and offers a release function for each and all hooks.
Finally, the firm says this will ensure safe side-by-side mooring.