Strohm plans recruitment drive as it completes plant expansion
Netherlands-based thermoplastic composite pipe (TCP) producer Strohm has completed its plant expansion, tripling the capacity for production to 140 kilometers of normalized pipe per annum.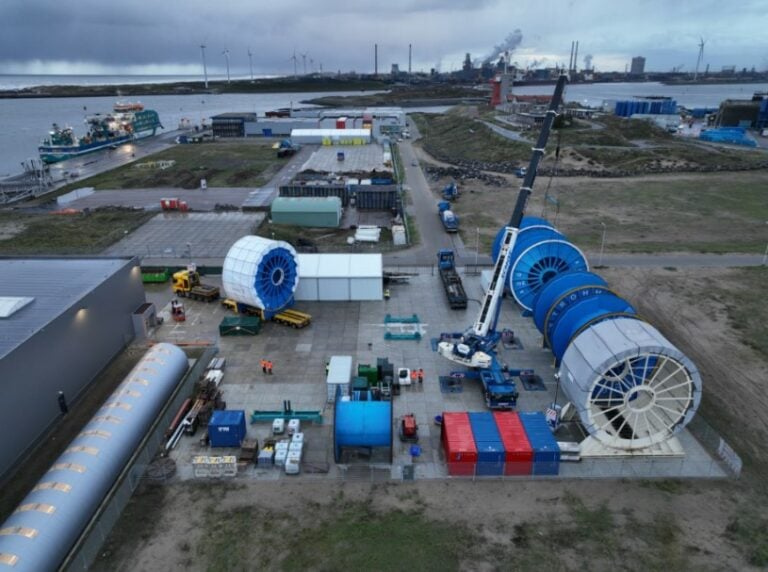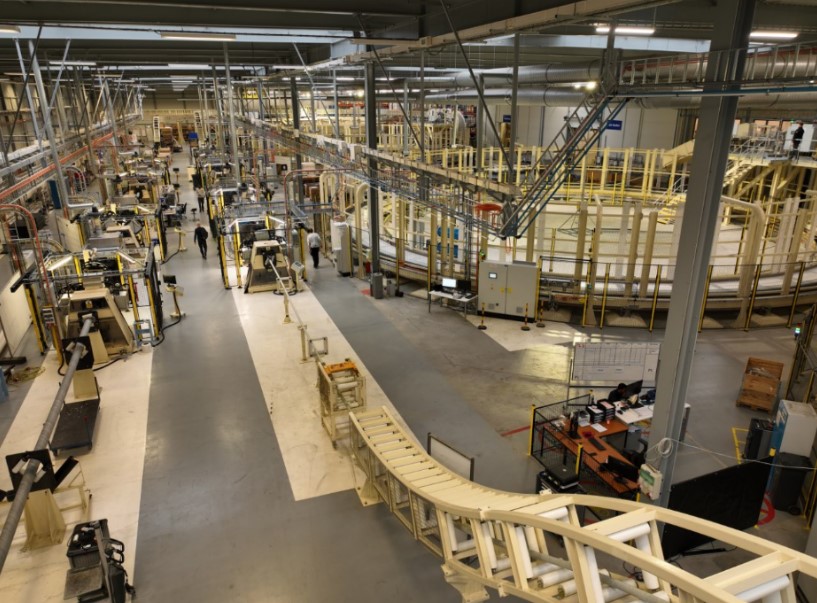 The expansion is said to be the biggest capital investment Strohm has undertaken since originally setting up the facility in the port town of IJmuiden, near Amsterdam.
According to the company, tripling the capacity for production to 140 kilometers of normalized pipe per annum allows it to better support existing and future contracts, with plans to increase the capacity even further after implementing current efficiency gains.
"We are extremely pleased to launch our newly expanded facility in The Netherlands. With the design, installation, and commissioning of a new production line, including two new 300 tonne carousels installed by UK based Parkburn Precision Handling Systems, we can now produce heavier, longer, and stiffer products for the industry," said Strohm's operations director, Hubert Brinkhuis.
"We are proud that our expansion project has also supported the local economy, with numerous local businesses having been employed to complete the developments."
Following the expansion, the plant boasts a production environment equipped with a dedicated production line for research and development, an extrusion line for liner, coating, and weight coating materials, and two large production lines using composite tape winding and proprietary melt fusion technology.
Strohm announced it had also increased its recruitment activity, most recently hiring more than 30 people in all departments. Further plans for recruitment are also in place, as the company is aiming to hire more staff in operations, engineering, project management, business development and supporting roles.
"With the world's energy security at the top of everyone's agenda, and more than nine gigawatts of offshore green hydrogen projects recently being proposed for the North Sea basin alone, this expansion and the growth it will drive for Strohm are extremely timely," said Martina van Onna, Strohm's CEO.
"Following the recent completion of a EUR 29m (£25m) investment round at the end of 2022, we are looking forward to enabling future growth and supporting the sustainability goals of the market with our innovative solutions."
Strohm at the end of 2022 secured a €15 million investment to support its TCP solutions. The funding round is said to have allowed the company to accelerate the expansion of its manufacturing operations enhancing its capacity to deliver TCP solutions to offshore green hydrogen and carbon capture and utilization and storage (CCUS) markets.
The Dutch company recently secured its largest order so far, which will see the delivery of more than 24 of the company's Jumper on Demand jumpers for a field development located offshore Guyana.