Sumitomo Electric Completes NEMO Link Connection
Sumitomo Electric Industries has completed the connection of NEMO high-voltage direct current (HVDC) interconnector cable system between the United Kingdom and Belgium after the high voltage test.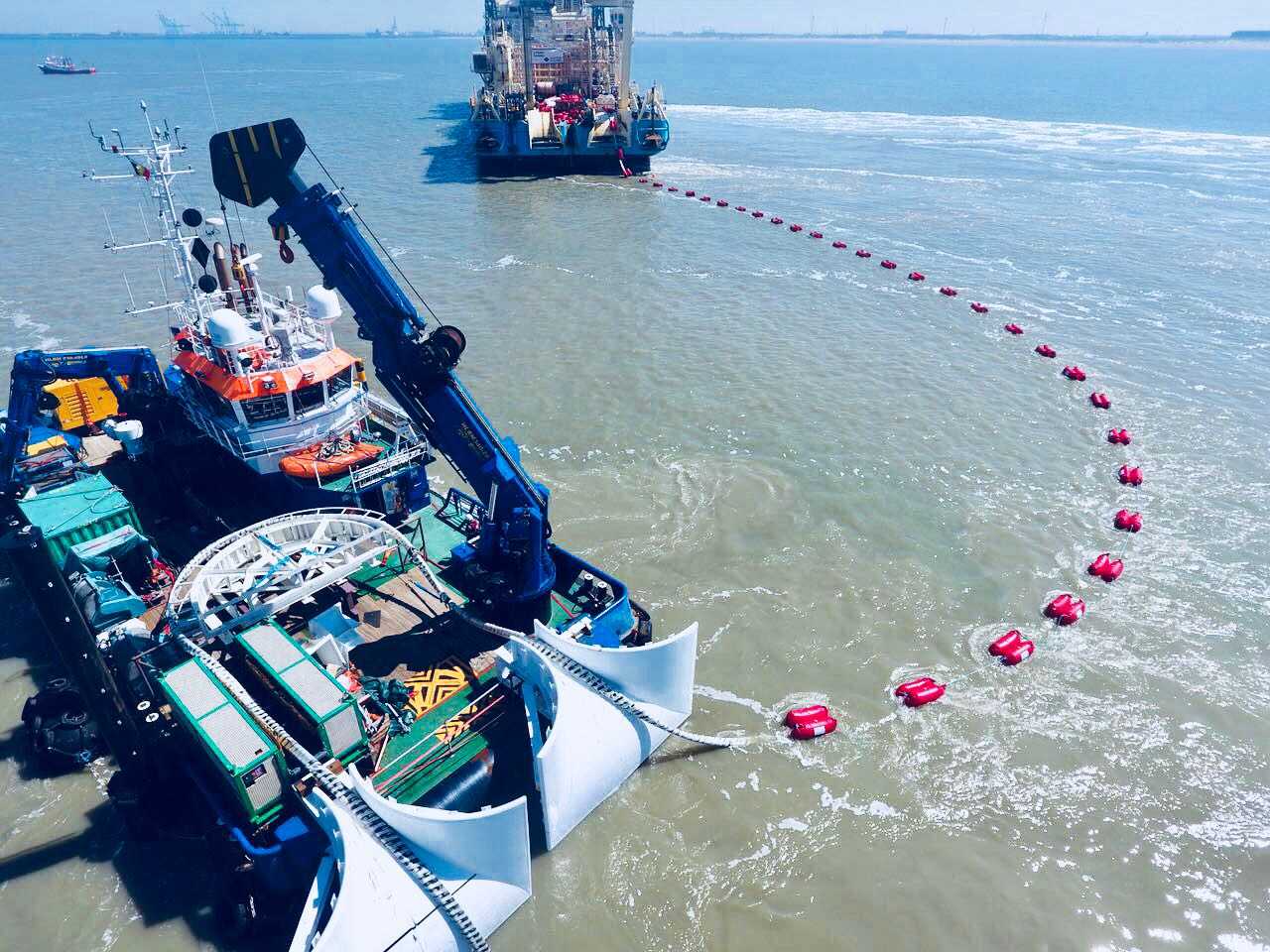 The system, which is scheduled to be in commercial operation in the first quarter of 2019, will transmit the world's highest voltage of 400 kV with cross-linked polyethylene (XLPE) insulated DC cable.
J-Power Systems Corporation (JPS), a subsidiary of Sumitomo Electric, signed a contract in 2015 for design, manufacturing and construction of HVDC interconnector cable system between UK and Belgium with Nemo Link Limited, a joint venture between Elia (Belgian TSO) and National Grid (UK), to exchange electricity up to 1,000 MW between the UK and Belgium.
Nemo Link connects the two countries' power grids over a total length of 141.5 km with a combination of 130 km HVDC submarine and 11.5 km land cables manufactured and installed by Sumitomo Electric and JPS.
Sumitomo Electric and JPS's responsibility under the contract is a full Engineering, Procurement, Construction and Installation (EPCI) including design, manufacturing installation, and commissioning of the HVDC XLPE insulated cable system.
The cable system also features a high allowable operating temperature, which allows Nemo Link to have extra safety margin during cable operation, the company noted.
Osamu Inoue, president & COO of Sumitomo Electric said, "Nemo Link is the first European interconnector project which the Sumitomo Electric Group has contracted. We recognize the significant importance of such interconnectors as key infrastructure to improve energy security within Europe and also for integration of renewables into the grid system. After overcoming many difficulties during the project execution, today, we are proud to announce that we have successfully connected the system by following our key business principles, safety, quality and in time delivery."
John Pettigrew, CEO of National Grid, said, "Nemo Link will bring great benefits to consumers in both the UK and Belgium by offering both countries access to a broader energy mix and providing opportunities to expand into other electricity markets. Over the next five years National Grid will be investing more than £2 billion in new interconnectors to Europe and this significant commitment is driven by the value and benefits that interconnectors like Nemo Link deliver to customers."
Chris Peeters, CEO of Elia, added, "Today marks the inauguration of the first interconnector between Belgium and the United Kingdom. This massive project is a first for Belgium, both technically and strategically. This new interconnector – along with the soon to be completed ALEGrO connection with Germany – will enable us to significantly boost our energy exchange capacity and to position our infrastructure at the very heart of a future integrated European electricity system."