Summit LNG FSRU Reaches Bangladesh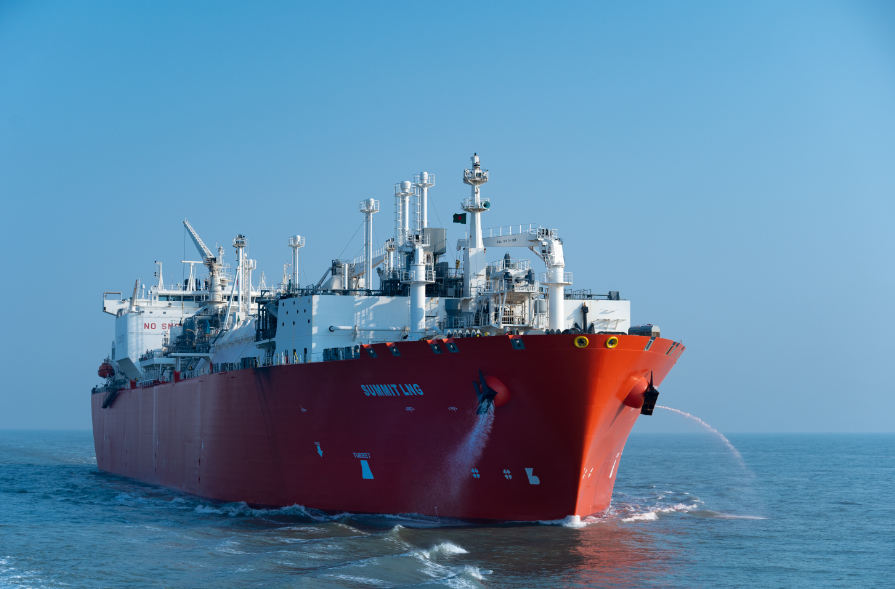 Summit LNG, Bangladesh's second floating storage and regasification unit (FSRU), has arrived in the Bay of Bengal, Summit Power International (SPI) said. 
The unit reached the island of Moheshkhali during the weekend, carrying 138,000 cubic meters of Qatari LNG.
Summit LNG is now moored six kilometers off Moheshkhali in Cox's Bazar.
The 138,074 cbm vessel works for Summit under a 15-year time charter. Summit intends to purchase the unit from the US-based Excerelate Energy.
The FSRU will send out regasified liquified natural gas (RLNG) via subsea pipeline connected to the national grid. Summit LNG is able to regasify 500 million cubic feet of LNG daily (mmcfd).
"Summit is working towards achieving power and energy sufficiency in Bangladesh under the bold leadership of the government. We are pioneering adaptation of cutting-edge technology for most economical, efficient and sustainable energy solutions to enable graduation to a developed country," Muhammed Aziz Khan, Founder Chairman of Summit Group, commented.
Summit LNG Terminal (SLNG) is a subsidiary of SPI and is a company of Summit – Mitsubishi consortium. Japanese Mitsubishi Corporation (MC) acquired 25% of SLNG in August 2018. The remaining 75% is owned by Summit.
A concession for the development of a floating LNG terminal facility comprising of a storage and regasification unit was received from Petrobangla, Bangladesh's state-owned company, in 2017. This project is part of SPI's USD 1 billion investment program by 2020 to deliver power and gas to Bangladesh.
SLNG had awarded France's Geocean SAS and Norway's MacGregor turnkey contract for marine work for its floating LNG storage and regasification terminal (FSRT) and Singapore's PSA Marine for support vessel services at Moheskhali, Cox's Bazar.
Image Courtesy: Summit Power International