Sunlit Sea starts floating solar wave tank trials
Norwegian company Sunlit Sea has started testing a scale model of its floating solar technology at Stadt Towing Tank hydrodynamic facility.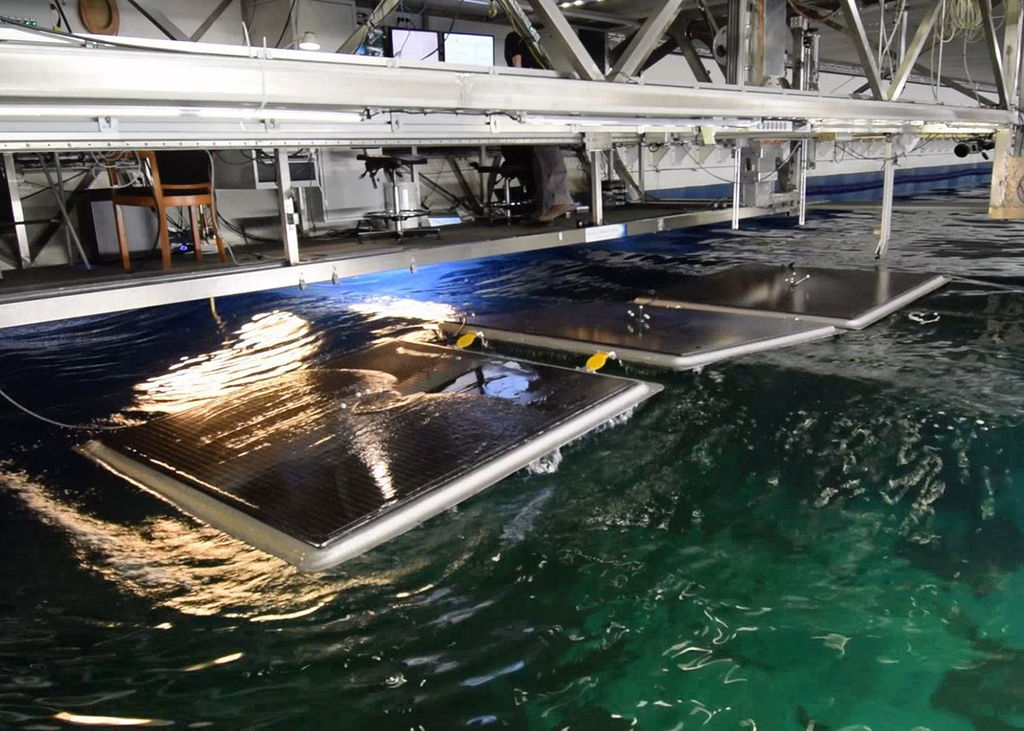 The model simulation campaign is carried out in a 185-meter long and 8-meter wide wave flume located in Norway.
During the first part of trials, Sunlit Sea tested its full-scale prototype, which is a fully functional solar panel float, including the proprietary built-in motion sensors.
Results from the model testing will be used both to verify the accuracy of the built-in motion sensors and to establish design loads and predict the floats motions, which are used in design analyses and photovoltaic (PV) system performance analyses, according to the company.
The tests are implementing the design basis verified by certification society DNV to comply with its 'DNV-RP-0584 – Recommended Practice for Design, development, and operation of floating solar photovoltaic systems' guideline.
Released in March 2021, the recommended practice by DNV provides commonly recognized guidance based on a list of technical requirements for accelerating safe, sustainable and sound design, development, operation and decommissioning of floating solar photovoltaic projects.
"A floating photovoltaic system is exposed to waves and currents which will induce motion and forces on the system. In order to study these wave-induced motions and forces, we are doing model testing in a wave tank," Sunlit Sea said.
Launched in 2019, Sunlit Sea is developing a new type of technology for floating solar power installations.
The solution is based on prefabrication of serially connected solar panels whose back plates are intrinsically robust and heat conductive aluminum floats, facilitated for and integrated with a new and effective solution for logistics.
Floats are arranged in a tightly packed matrix of water-cooled floating panels, permitting a much more efficient production than the competition, Sunlit Sea claims.
---
Follow Offshore Energy – Marine Energy
---