Sweden's New Freight Port Taking Shape
Construction of Sweden's new freight port at Stockholm Norvik Port has reached a new milestone with the completion of its 450-meter container quay.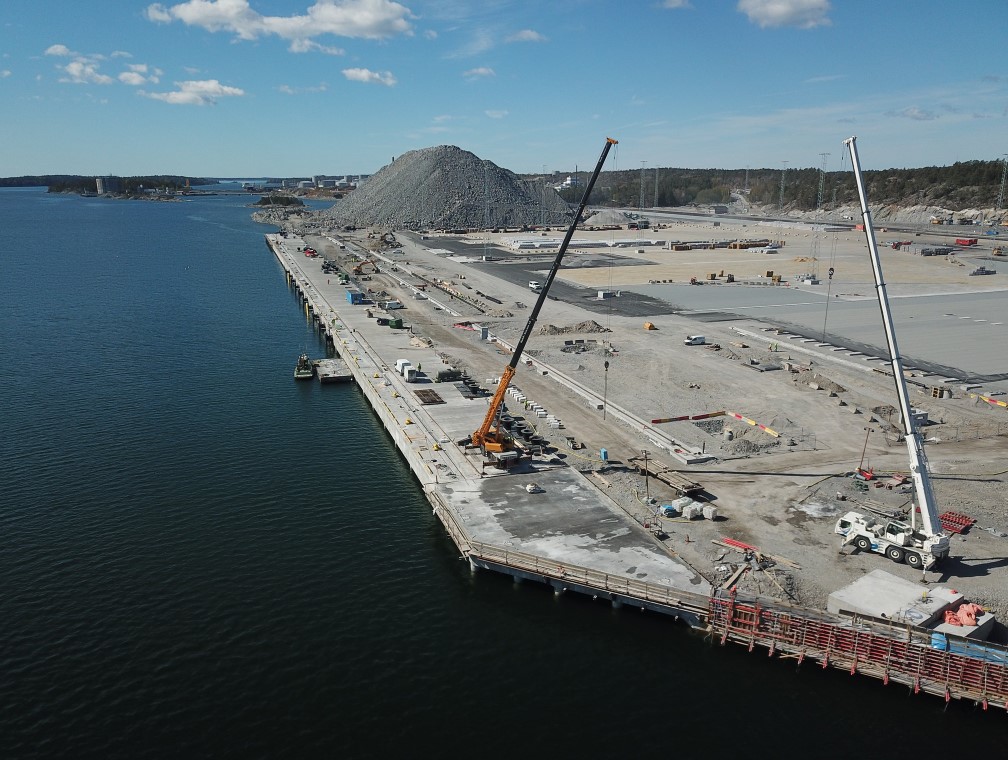 The project has now moved on to the next phase in which crane tracks are being laid, bollards are being fitted and guardrails, barriers and fenders are being installed.
"With less than a year to go before opening, the work to complete Stockholm Norvik Port is happening incredibly rapidly," Magnus Sjöberg, Project Manager at Ports of Stockholm, said.
Stockholm Norvik Port will be both a RoRo port and a container terminal. The container terminal has a natural depth of 16.5 meters and the length of quay and terminal area needed to be able to handle the largest vessels operating in the Baltic Sea.
The port will benefit from its short approaches from fairways, good connections to major roads and rail connections, and its proximity to one of Europe's most rapidly growing capital regions.
Stockholm Norvik Port is scheduled to open in May 2020.
Works on the new port, which will be operated by port investor, developer and operator Hutchison Ports, kicked off in September 2016.