Swedish delegation tours Minesto's tidal energy site in Faroe Islands
The Swedish ambassador for the ocean has visited Minesto's tidal energy site in the Faroe Islands to highlight the importance of green energy generated from the sea.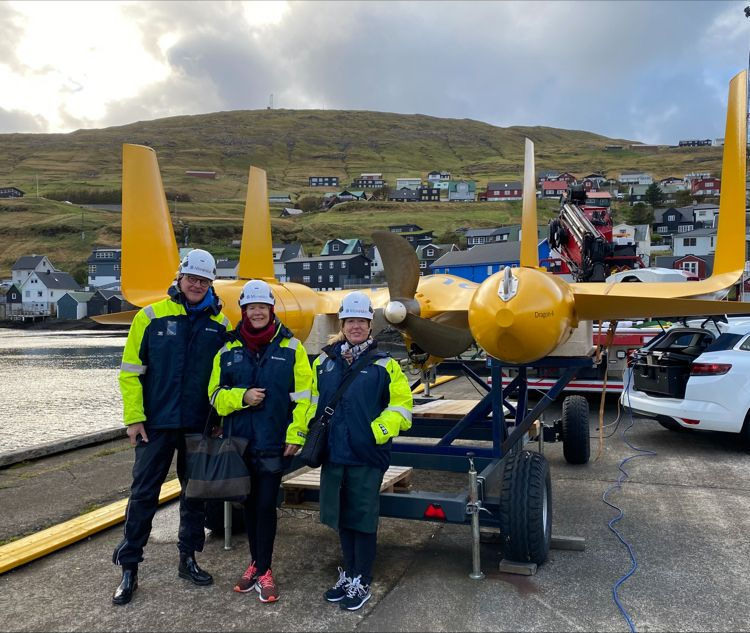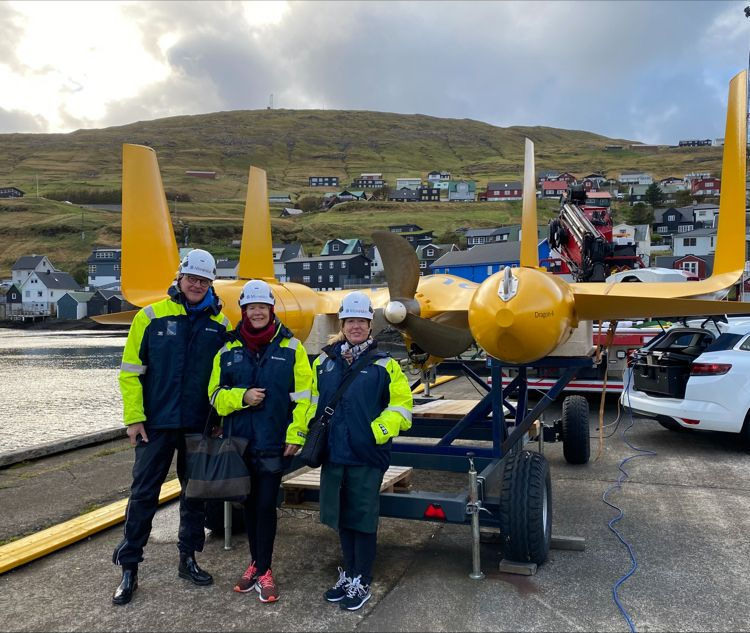 Swedish ambassador for the ocean, Anna Lindstedt, paid a visit to Minesto's grid-connected tidal energy site in Vestmanna, together with Catarina Hedar, unit manager at Swedish Agency for Marine and Water Management, and Carl Rosén, director at Ministry of Enterprise and Innovation.
The visit aimed to highlight how predictable tidal energy can be an important part of the future energy mix, and how Swedish innovation is among those at the forefront of ocean energy technology.
The delegation was welcomed by Minesto's team onsite and had the opportunity to check out the company's Dragon 4 power plant.
Lindstedt said: "As ambassador for the ocean, I have an important task to protect the world's oceans and promote sustainable use of the ocean. Undeniably, the ocean is suffering from the effects of climate change, but it can also be a part of the solution to climate change.
"This particularly applies to green energy, where we have the possibility to generate as much as forty times more energy from the ocean than we do today. Therefore, it's very positive that Sweden can contribute with world-leading ocean energy technology with global potential."
Martin Edlund, CEO of Minesto, added: "We are very pleased to have the ability to welcome a broad spectrum of stakeholders to our established site in Vestmanna, and the interest from Swedish governmental officials brings an important commercial value for us in approaching new markets."
Minesto launched its next-generation tidal energy kites known as Dragon Class devices in 2021. In September 2022, the company started commissioning works for its second Dragon Class tidal power plant in Faroe Islands at its grid-connected site in Vestmanna.
More recently, Minesto confirmed it was on schedule to deliver the world's first tidal energy kite array in Hestfjord of 30MW, which will feature 24 kite systems at 1.2MW each.
Subscribe and follow
Offshore Energy – Marine Energy LinkedIn