Tailwind Energy gets Evelyn field development plan approval
Oil and gas company Tailwind Energy has received consent and approval of the field development plan for the Evelyn Field from the UK Oil and Gas Authority (OGA).
Tailwind said that the project received a final investment decision and that Evelyn would initially be developed as a one-well subsea tieback to the Triton FPSO with provision for future additional wells.
The first Evelyn well will be drilled in the second half of 2021 with the subsea tieback completed in the summer of 2022. First production is expected in the fourth quarter of 2022.
To remind, Tailwind filed an environmental statement for its Evelyn development to UK authorities in March 2020. The final investment decision was made after the approval of the environmental statement.
As for the Evelyn field, its first phase of development will consist of a single well, subsea tie-back to the Triton FPSO. The subsea tieback will include a new 10ʺ production line, 4ʺ gas lift line, and umbilical for control services.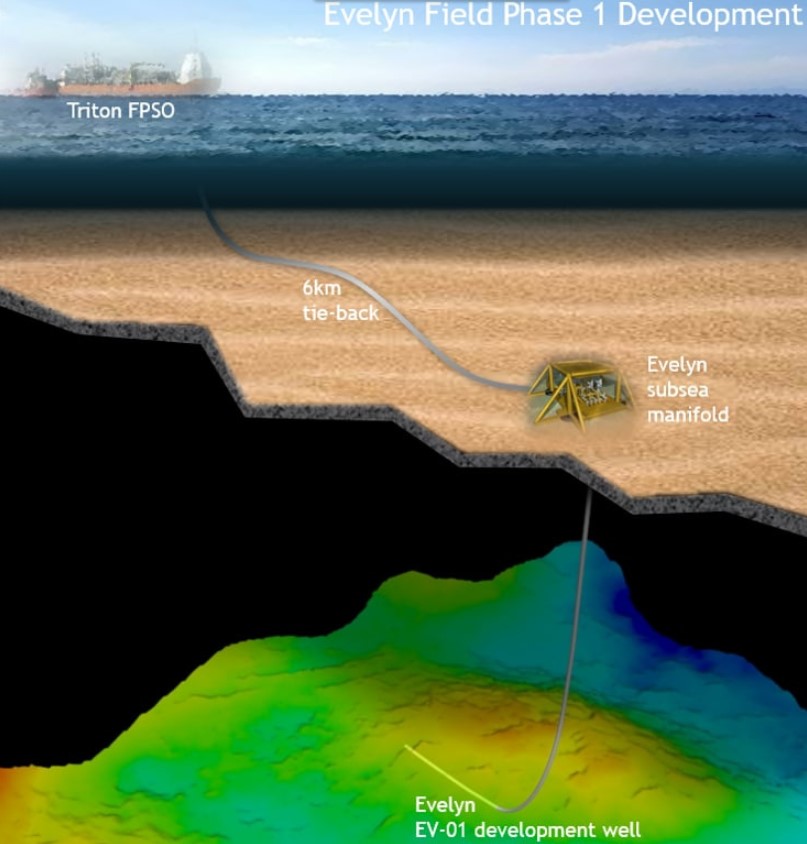 Tailwind previously stated that there was also a possible second phase of development consisting of a second well also covered by the field development plan.
A decision on whether to proceed with Phase 2 will be taken following a review of the success of the first phase of production to decide if it is necessary to maximise hydrocarbon recovery.
No significant topside processing system modifications are required to process the Evelyn fluids over the Triton FPSO. The tie-in point for Evelyn will be via the new Triton P1 riser.
The Evelyn development is located in the Triton cluster. Tailwind in September 2018 completed the purchase of Shell UK Limited, Shell EP Offshore Ventures Limited, and Esso Exploration and Production UK Limited interests in the Triton Cluster.
The Triton area consists of six producing oil fields developed via common infrastructure in the UK Central North Sea, some 190 kilometres east of Aberdeen. The six fields currently producing oil and gas via the Triton FPSO are Bittern, Guillemot West, Guillemot Northwest, Clapham, Pict, and Saxon.
Dana Petroleum and Endeavour Energy are Tailwind's partners in the Triton cluster. Dana currently operates the Triton FPSO along with the Clapham, Saxon, Pict and Guillemot West fields.