Teekay Offshore's Piranema Spirit FPSO gets Petrobras extension
Floating production unit specialist Teekay Offshore has said it has secured a contract extension for one of its FPSOs in Brazil.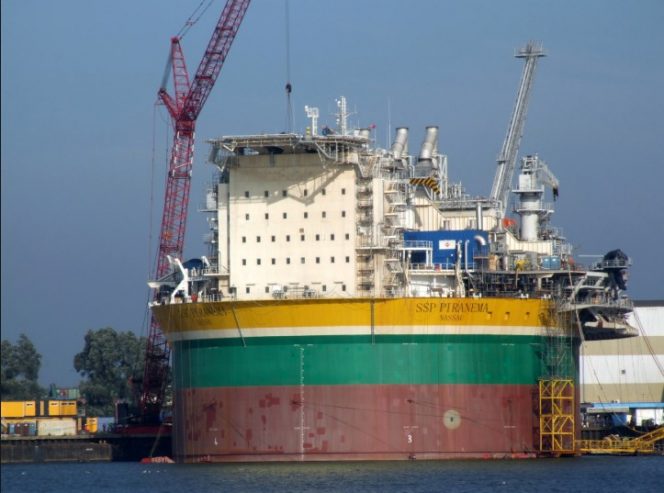 Teekay Offshore on Friday said it had in January 2019 signed a long-term contract extension with Petrobras to extend the employment of the Piranema Spirit FPSO on the Brazilian Piranema field.
The contract extension began in February 2019 for a period of three years. The agreement includes Petrobras' termination rights with 10 months' advance notice.
Worth reminding, Teekay in October 2018, Teekay Offshore, entered into a settlement agreement with Petrobras with regards to a dispute relating to the charter of the Piranema Spirit FPSO unit.
Under the settlement agreement, Teekay Offshore has agreed to a reduction in the charter rate for the FPSO unit totaling approximately $11 million, which was credited to Petrobras in the fourth quarter of 2018. 
The Piranema Spirit is a Sevan Marine-design cylindrical FPSO with oil production capacity of 25,000 bpd. It is able to store 250,000 barrels of oil. The unit has been in operation since 2008.
The FPSO was previously owned by Sevan Marine, which used to own offshore units before turning to design only. Sevan Marine sold the Sevan Piranema FPSO to Teekay's subsidiary Piranema LLC back in 2011 for $165 million.
As for the field the FPSO is operating at, Petrobras in March 2018 revealed plans to sell its total stake in the Piranema and Piranema Sul fields.
Petrobras, the operator with a 100% equity interest, offered all the rights in the maritime concessions Piranema (PRM), field in production, and Piranema Sul (PRMS), an undeveloped field, both located in deep waters in Sergipe-Alagoas Basin, approximately 37 km from Aracaju. The fields are supported by the operational onshore base designated as Polo Atalaia in Sergipe.
While Piranema Sul is an undeveloped field, Petrobras noted that there is a possibility of taking advantage of the facilities of the Piranema field, since it is located in an adjacent area to this field.
In 2017, Piranema field produced, on average, 4.254 bpd of light oil and 1.573 thousand m³ / d of gas. All gas production is reinjected.
All the oil, gas and water production of Piranema Field is collected at Piranema Spirit FPSO, located to the west of the exploited area of the field in a water depth of 1,090 meters, being chartered to Petrobras.
Piranema Field, discovered in 2001, is located in deep and ultra-deep waters (water depth ranging from 200 m to 2,000 m) of the continental shelf of the State of Sergipe, at a distance of ~37 km from the coastline and started the production in October 2007.
Piranema Sul Field, discovered in 1987, is located in deep waters of the Sergipe portion of the Sergipe-Alagoas Basin, in water depths ranging from 550 m to 1600 m, about 30 km from the coastline, and is contiguous to the Piranema Field.
It is unclear if there's been any progress with the sale or if there was any interest from other oil companies to acquire the Piranema fields
Offshore Energy Today Staff