Teledyne Marine reveals new multibeam echosounder
Teledyne Marine has introduced a new SeaBat T51-R multibeam echosounder from Teledyne RESON.
Teledyne said it had developed a multibeam echosounder that maps in greater detail than ever seen before.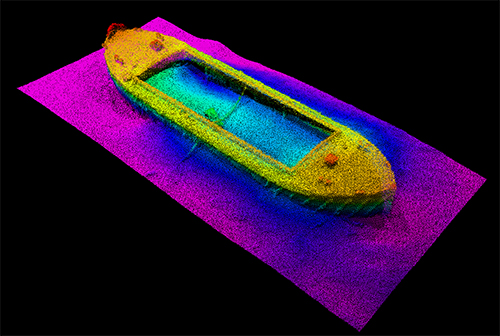 According to the company, the 800 kHz technology offers high-frequency resolution without compromising swath coverage. It gives up to 150 degrees full swath width allowing for superior efficiency and short survey turn-around time.
"Built on the renowned SeaBat T-series technology crafted from decades of sonar experience, the SeaBat T51-R helps you drive efficiency onboard with fast throughput of exceptionally clean data and precise imagery", the company said.
"We have combined groundbreaking new technology, autonomous features, unprecedented data quality and swath performance, all with the focus on ease of use and short survey turn-around time, so you can optimize use of resources and manpower".
Last month, Teledyne received an order from RTsys for a range of subsea equipment. RTsys purchased ten RDI Pathfinder Doppler Velocity Logs and five BlueView M900-2250-130 imaging sonars.