Tellurian and Baker Hughes sign Driftwood LNG equipment deal
U.S. companies Tellurian and Baker Hughes have reached an agreement to supply eight main refrigerant compression packages for phase 1 of the Driftwood LNG project.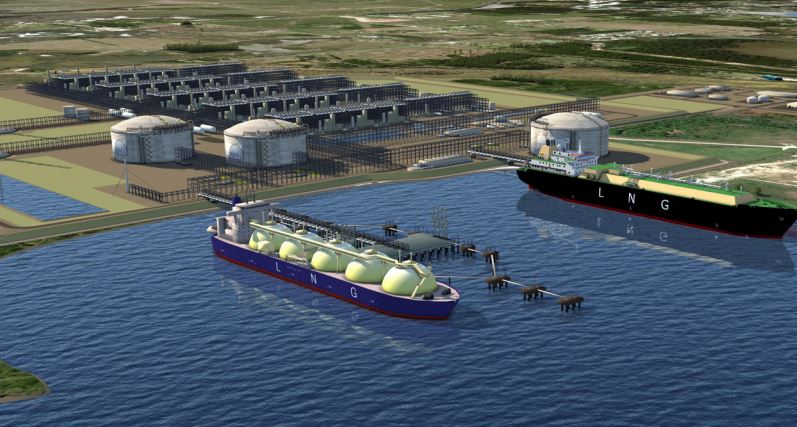 Baker Hughes said the agreement secures a delivery schedule for the eight LM6000PF+ gas turbines, main refrigerant compressors and control units required for phase 1, supporting Driftwood's ability to achieve initial liquefied natural gas (LNG) production in 2027.
In addition, the company noted it is on schedule to complete, by early next year, fabrication of the electric-powered, zero-emissions integrated compressor line (ICL) packages and other turbomachinery equipment for Driftwood Pipeline 200, following the award in 2022.
Tellurian President and CEO Octávio Simões commented: "Bechtel has done a tremendous job preparing the site and has already completed the piling and compressor foundations for plant 1 of Driftwood LNG. This agreement with Baker Hughes firms up our plans to secure the critical technology for Driftwood phase 1."
Lorenzo Simonelli, Chairman and CEO of Baker Hughes, stated: "This agreement builds on the established collaboration between Baker Hughes and Tellurian as we continue to execute on our scope for the Driftwood Pipeline 200, which includes providing zero-emissions ICL compressor packages for their first deployment in North America. Leveraging our 30 years of experience in LNG and broad portfolio of technologies for the natural gas value chain, we are pleased to support Tellurian also for the Driftwood liquefaction plant with our gas technology solutions."
To remind, Driftwood LNG is an approximately 27.6 million tons per annum (mtpa) liquefaction export facility near Lake Charles, Louisiana, U.S. Its phase 1 is expected to include two LNG plants with an export capacity of up to 11 mtpa.