Titan, 123Carbon partner on LNG-based carbon insetting
Titan, the independent clean fuel supplier, and 123Carbon, the first independent blockchain-based carbon insetting platform for the transport sector, have issued the first liquified natural gas (LNG)-based carbon insetting.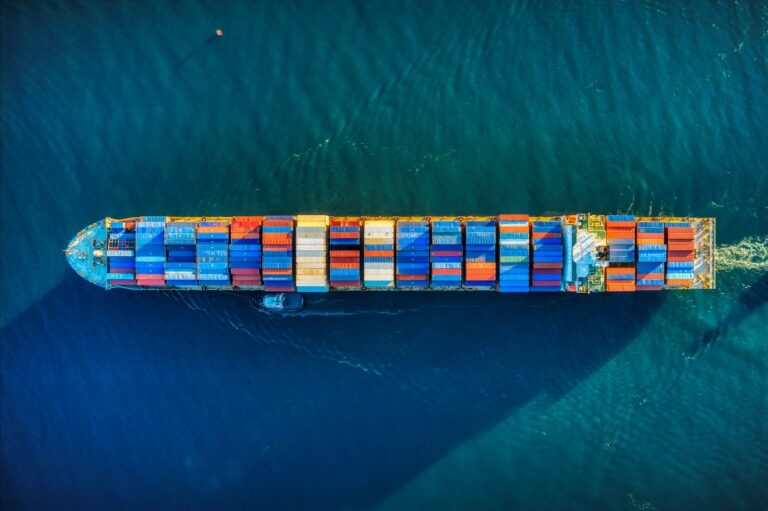 As explained, carbon insetting enables fuel suppliers and vessel operators to transfer the environmental benefits of clean, lower carbon-intensity fuels throughout the maritime value chain to freight forwarders and shippers. 
Furthermore, carbon insetting allows carriers to share the carbon reductions of their low-carbon activities with freight forwarders and shippers across the global value chain, enabling decarbonisation within their own supply chains.
However, there are strict requirements for the generation and allocation of these insets. These requirements have been defined on a global level by the Smart Freight Centre (SFC), a Netherlands-based NGO, which was also involved in the development of the ISO14083-norm for transport carbon accounting earlier this year.
Last June, the SFC published its multi-modal Book & Claim methodology, which deals with topics like calculation rules, additionality, allocation and reporting of insetting.
Specifically, based on this global methodology, 123Carbon will issue insets to Titan on its registry, providing the company with immutable and transferable tokens, which Titan can manage using a blockchain wallet and transfer to its clients.
According to the companies, every token issued on the 123Carbon platform contains all information on the emissions reduction project, including the emissions factors used, risk mitigation actions and external assurance. This is expected to provide a unique level of transparency to the market.
123Carbon also partners with AllChiefs and Verifavia and will provide Titan with a standardised implementation process and assurance protocol.
Titan, 123Carbon and AllChiefs have earlier collaborated to develop a bespoke approach for (bio-)LNG ship operators and ensure that transparency and inset integrity are guaranteed throughout the entire value chain.
One of the results of this approach is that the generated LNG-insets are considered fully additional – one of the most important elements that defines the integrity of an inset. This means that these specific insets were not derived by making use of local incentive schemes such as the Dutch HBE-system, they can be purchased by any party, without any concern of double counting or claiming such reductions, according to Titan.
Titan was the first marine company to hold a wallet on the 123Carbon insetting platform and, as a result of this partnership has now issued its first tokens for ship operators bunkering lower emission or net zero fuels like LNG or LBM (liquified biomethane/bio-LNG), in line with FuelEU Maritime standards. 
"Insetting can be an effective means of expediting the energy transition in shipping, which is currently blocked by price levels; fossil fuels remain cheaper than renewable fuels. The insetting system helps to finance this price gap. It forms a new carbon economy: a new system that can incentivise the use of cleaner fuel alternatives," Caspar Gooren, Director Zero-Carbon at Titan, commented.
"Titan wants to support and embrace initiatives that improve transparency and allow it to put a better price on carbon reductions as this will trigger vessel owners to further invest in more eco-friendly ships; the upcoming regulations from Europe will further stimulate this as well."
"The need for carbon insetting is clear. We now need the right tools to generate and transfer these insets safely and transparently. Our platform provides just that. We are pleased to be working with Titan and expand the scope of insets that have been generated on our platform to include LNG and LBM," Jeroen van Heiningen, Co-Founder and Managing Director of 123Carbon added.
"Transparency stands as a cornerstone advantage of insetting, ensuring financial resources remain within the sector to drive enhancements. Crucially, the accountability and validation of insetting tokens and their value are prioritised, underscoring the need for precise calculations. It remains imperative that the purchase of a token signifies a legitimate reduction of carbon emissions within the sector, aligning fully with greenhouse gas protocols," Nicolas Duchêne, President of Verifavia, said.
To remind, in April this year, 123Carbon joined forces with Danish shipping company Norden to work on carbon insetting. Norden said the goal was to connect emission reductions made by the company with customers that due to trading routes or other constraints are not able to bunker low-carbon fuels, but are still looking to decarbonise their operations or supply chains.