Titan completes gassing up of Heerema's LNG-fueled Sleipnir
Titan LNG, a Dutch independent LNG supplier, has completed the gassing up operation of Heerema's Sleipnir.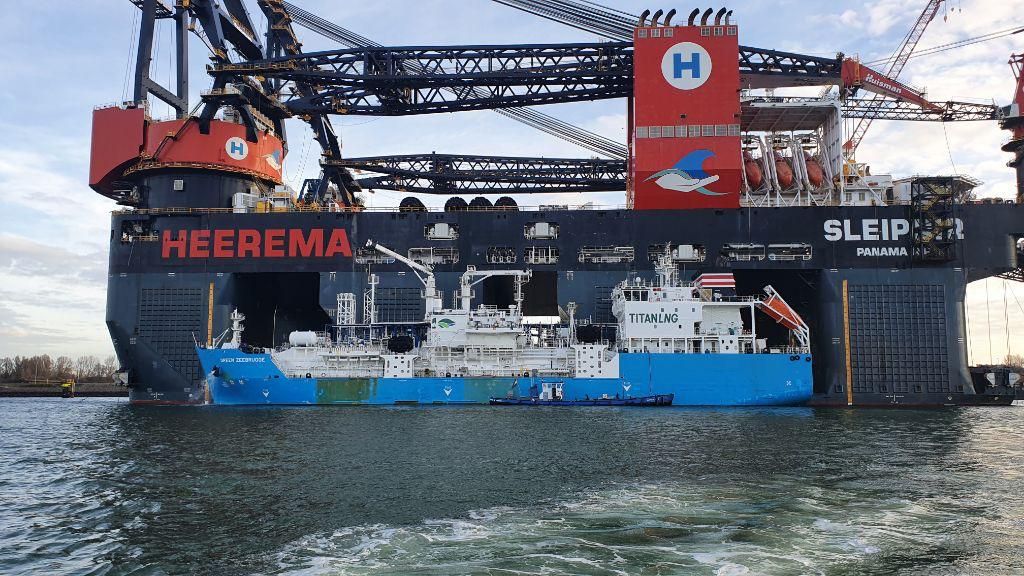 The gassing up operation of the Sleipnir, the world's largest semi-submersible crane vessel was completed using the Green Zeebrugge LNG bunkering vessel, the company said in a brief statement through its social media channels.
The vessel is used to supply LNG to larger LNG-fueled vessels in the Amsterdam-Rotterdam-Antwerp (ARA) region and can be deployed to other locations in North West Europe again.
Back-up is provided by the two FlexFuelers that are in operation for Titan LNG as well.
The Green Zeebrugge is on charter since February 2021.
The 5,200-cbm vessel, previously known as Engie Zeebrugge, has been chartered from NYK Line.