Top news, April 23 – 29, 2018
MarineEnergy.biz has compiled the top news from tidal and wave energy industry from April 23 – 29, 2018.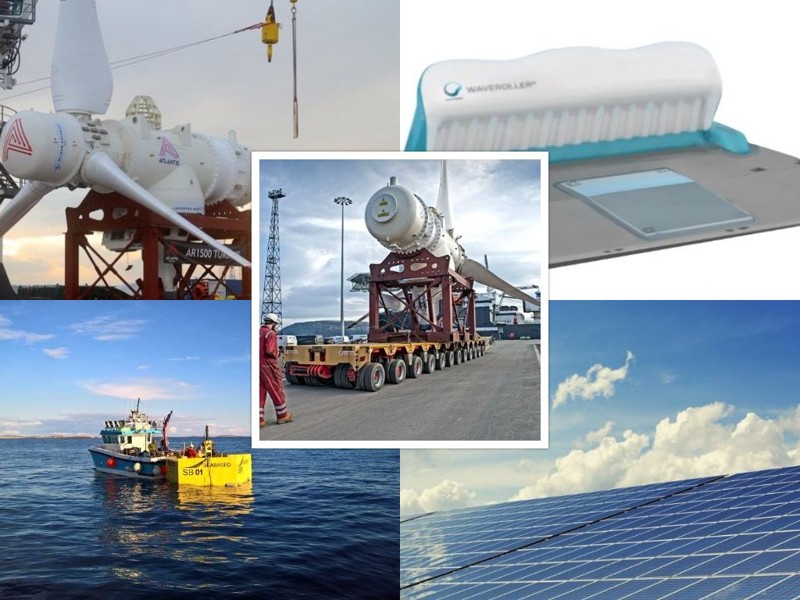 ---
Atlantis Resources has submitted a strategic plan to the French government setting out plans to deliver 1GW of tidal power by 2025 at the Raz Blanchard, located off the Normandy region.
The study also determined that Raz Blanchard has one of the best tidal energy resources in the world and after the construction of the first 1GW, the site could be quickly expanded to 2GW by 2027.
---
Finnish developer AW-Energy has secured €5 million from the European Union's Horizon 2020 program to develop a power take-off (PTO) unit for 1MW wave energy device.
The 3-year MegaRoller project, coordinated by Hydroll, involves the collaboration of 10 partners consisting of companies and research institutes.
---
Edinburgh-based renewable energy company Atlantis Resources and Nagasaki University have signed a collaboration agreement for a joint study on ocean renewables using tidal stream.
Upon the completion of the joint study, Nagasaki University said it plans to move into the next step to clarify project costs and the cost of energy in Japan.
---
Seabased, a Swedish wave energy company, has formed partnership with Infocom Connect to provide renewable energy for commercial projects in Sri Lanka.
The first project will power a fish farm with a 1-to-5MW installation, according to Seabased.
The agreement goes in line with Sri Lanka's ambition to gradually increase its renewable energy capacity to become 100% powered by sustainable energy by the year 2050.
---
The Solar Energy Corporation of India (SECI) has launched a tender for the development of 150MW grid-connected floating solar PV power projects in Uttar Pradesh state in northern India.
The projects are to be developed on Build-Own-Operate-Transfer (BOOT) basis, SECI said.
---