Transocean adds more work to its backlog
Offshore drilling contractor Transocean has secured more work for its fleet of offshore drilling rigs in the Gulf of Mexico, Brazil, Suriname, Norway, the UK, and India.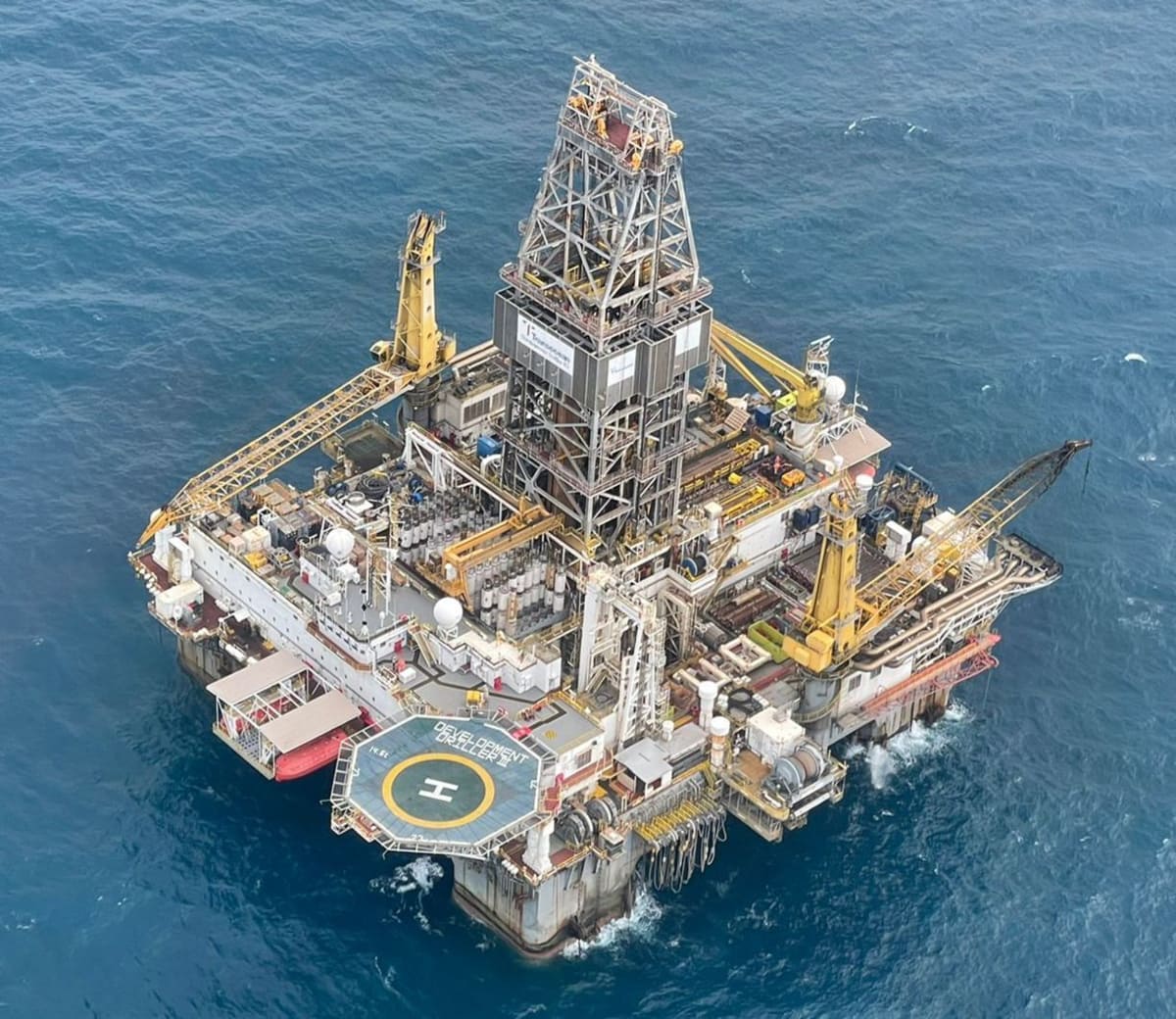 On Thursday, Transocean published its quarterly fleet status report, detailing some of the recently announced deals and adding several new ones.
The aggregate incremental backlog associated with these fixtures is approximately $1.6 billion. As of 13 October, the company's total backlog is approximately $7.3 billion. This compares to the backlog of $6.2 billion reported in its July 2022 fleet status report.
As previously reported, the Deepwater Conqueror drillship has been awarded a two-year contract in the U.S. Gulf of Mexico at $440,000 per day. The drillship has been working for Chevron since its delivery in 2016. The contract with Chevron is expected to end in February 2023 with a day rate of $335,000. After that, the new contract with an undisclosed operator starts with an end date scheduled for February 2025.
It has also recently been reported that the Petrobras 10000 drillship had won a 5.8-year contract with Petrobras in Brazil at $399,000 per day escalating annually to $462,000 per day. The Transocean-owned rig is currently already working for Petrobras with a day rate of $315,000. The contract with the day rate of $399,000 is expected to start in October 2023.
Furthermore, the Deepwater Asgard drillship in September secured a one-well contract with Murphy Oil in the U.S. Gulf of Mexico at $395,000 per day plus a one-well option. The contract with Murphy will run from November until January 2023.
In addition, Deepwater Asgard was also awarded a one-year contract with an undisclosed operator in the U.S. Gulf of Mexico at $440,000 per day. The contract is expected to start in February 2023.
Also in September, Transocean Norge secured a 17-well contract in Norway at day rates between $350,000 and $430,000. Namely, two oil and gas companies, Wintershall Dea and OMV, entered into an exclusive partnership with Transocean for the use of this rig for the drilling of all firm and additional potential wells in the period 2023 to 2027. The firm term will run from May until December 2023 while the incremental term up to 863 days at day rates of $370,000 to $430,000 is subject to certain approvals.
Now, Transocean has revealed in the report that the semi-submersible rig Development Driller III has been awarded a one-well contract with TotalEnergies in Suriname at $345,000 per day plus two one-well options. The contract will run from January to March 2023. Previously, the rig worked for Petrobras in Colombia under a contract with a day rate of $331,000, which ended in July 2022.
For the Paul B Loyd Jr semi-sub rig, Harbour Energy exercised two 100-day options in the UK at $175,000 per day, starting from June 2023 until September 2023. The rig is currently working for Serica Energy with a day rate of $160,000 until November. In December 2022, it will start its contract with Harbour.
In India, Reliance has exercised a one-well option for the Dhirubhai Deepwater KG1 drillship at $330,000 per day. This option will run from November until December 2022. The rig's day rate under the current option, starting in September and ending in November, is $227,000.
In Norway, Equinor exercised a one-well option for the Transocean Spitsbergen semi-submersible at $316,000 per day.