Transocean lines up new offshore rig deals
Following its takeover of Greek driller Ocean Rig, Transocean has been working to employ its now enlarged drilling rig fleet, resulting in several new contracts and extensions.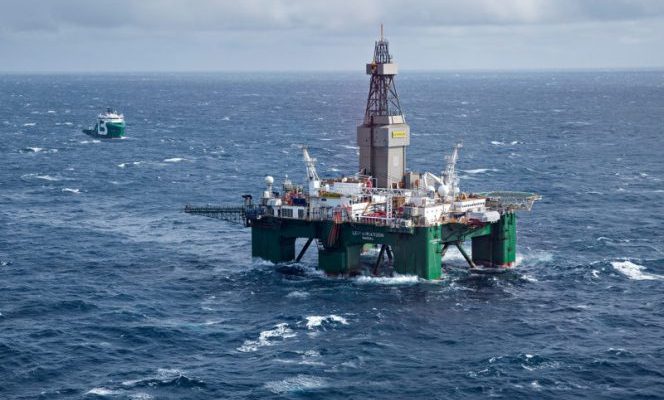 ---
Since its last fleet status report, published in October 2018, Transocean closed the acquisition of Ocean Rig on December 5, 2018. The transaction added eight high-specification ultra-deepwater drillships and two harsh environment semi-submersibles to the Transocean fleet.
In addition, the acquisition included two high-specification ultradeepwater drillships, the Ocean Rig Santorini and Ocean Rig Crete, currently under construction at the Geoje Samsung shipyard in South Korea. They are estimated to be delivered in 3Q 2019 and 3Q 2020, respectively.
Transocean added approximately $907 million in contract backlog since its last report, bringing the company's backlog to $12.2 billion.
Among the contract additions, Transocean signed a rig design and construction management contract, as well as a five-year drilling contract, with Chevron for one of Transocean's two dynamically positioned ultra-deepwater drillships under construction at the Jurong shipyard in Singapore.
The drilling contract with Chevron has an estimated backlog of $830 million, excluding mobilization and reimbursables. According to Transocean, the rig will be the first ultra-deepwater floater rated for 20,000 psi operations and is expected to start operations in the Gulf of Mexico in the second half of 2021 with an end date set for 4Q 2026. The rig's dayrate will be around $455,000.
New offshore rig deals 
In the period from the last fleet status report, Transocean has been awarded a number of new contracts.
Chevron has awarded a four-well contract to the Dhirubhai Deepwater KG2 drillship offshore Australia via a term swap with the GSF Development Driller I. The drillship was also awarded one four-well option. The rig is currently under contract with CNOOC which expires in March. The Chevron contract is scheduled to start in August 2019 and last until May 2020. Bassoe Analytics estimates the rig's dayrate with Chevron to be around $220,000.
The semi-submersible rig Leiv Eiriksson, which joined Transocean's fleet through Ocean Rig deal, has won a one-well option in the Norwegian North Sea. The rig is currently on contract with Lundin until April 2019. Lundin also has several fixed-price options, which could see the rig working for it until October 2019.
Starting in October 2019, the semi-sub will be working for ConocoPhillips. This deal is set to end in January 2020. ConocoPhillips also has options for the Leiv Eiriksson rig, which could see the rig working for the oil company until May 2020.
An oil company has exercised two one-well options in the Norwegian North Sea for Transocean Arctic semi-sub and the rig has also been awarded a two-well contract with another customer in the Norwegian North Sea. Namely, instead of ending its contract with Wellesley in January, the rig will now end it in February 2019. In May 2019, the Transocean Arctic is scheduled to work for Capricorn in Norway until July 2019. After that, the rig will work for DEA Norge under a contract which ends in July 2020.
Further, CNR has exercised two one-well options offshore Ivory Coast for the Discoverer India drillship. This deal is set to end in May 2019.
Fairfield Energy has exercised a one-well option in the UK North Sea for the Transocean 712 semi-submersible. This means that instead of ending in November 2018 the rig's contract will end in February 2019. In March, the rig will start another contract, with ConocoPhillips, which is scheduled to end in December 2020. This deal was previously scheduled to end in September 2020.
Additionally, the company intends to scrap the 2011-built Ocean Rig Paros drillship and the rig is classified as held for sale. To remind, Ocean Rig acquired the 6th generation ultra-deepwater drillship through an auction for $65 million.
Offshore Energy Today Staff