Transocean rig spins the drill bit at TotalEnergies' UK prospect
French energy giant TotalEnergies has started drilling a prospect off the coast of the United Kingdom (UK), using one of Transocean's semi-submersible rigs.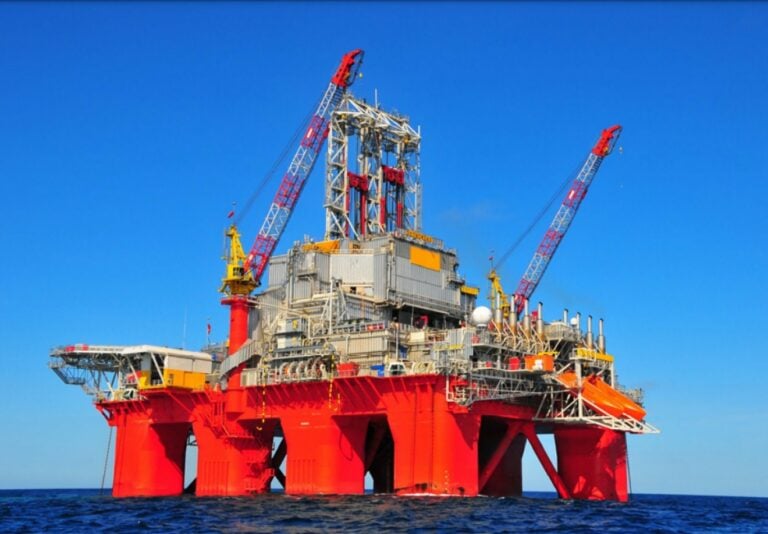 At the start of 2023, TotalEnergies, as the operator of the Benriach well located in Block 206/05c West of Shetland, confirmed the decision to spud the well early in 2Q 2023. To this end, a contract for a rig, which was expected to drill the well in early summer, was inked.
In an update on Wednesday, 29 March 2023, TotalEnergies' partner, Kistos, disclosed that the Benriach exploration well was spudded by Transocean's Transocean Barents semi-submersible rig. The well is targeting P50 prospective resources of 638 Bcf (160 Bcf or 28mmboe net to Kistos).
According to Kistos, the well is expected to complete in 3Q 2023. The dry hole post-tax cost net to Kistos is forecast to be about £2.5 million as a result of the firm's tax-paying position and the enhanced investment allowances from the Energy Profits Levy.
Andrew Austin, Kistos' Executive Chairman, remarked: "We are excited that the Benriach well is underway. It is an important milestone for the company with the potential to add significant reserves. I look forward to updating stakeholders with the results of the well in due course."
The 2009-built Transocean Barents rig is of Aker H-6e design. It was constructed at Aker Kvaerner Stord and can accommodate 140 people. The rig is capable of operating in water depths of up to 10,000 ft and its maximum drilling depth is 30,000 ft.
As a reminder, TotalEnergies' decision to sell some of its interests in multiple gas fields to Kistos was disclosed in January 2022. The deal was completed in July 2022 when Kistos revealed that it had acquired a 20 per cent interest in the Greater Laggan Area (GLA) and associated infrastructure alongside various interests in certain other exploration licences, including a 25 per cent interest in the Benriach prospect.
Located up to 125 km northwest of the Shetland Islands, the producing Greater Laggan Area fields – Laggan, Tormore, Edradour and Glenlivet – are situated in water depths of approximately 300 to 625 metres.
On the other hand, the development decision regarding the Glendronach field, which was previously anticipated by the end of 2022, is expected to be taken later in 2023 to allow further technical reviews to be undertaken with the aim of reducing costs.