Transocean to scrap Eirik Raude semi-sub rig, as reactivation costs too high
After being stacked for over two years, the Eirik Raude semi-submersible drilling rig is set to be sold for scrap, as the new owner Transocean feels the reactivation costs would be too high.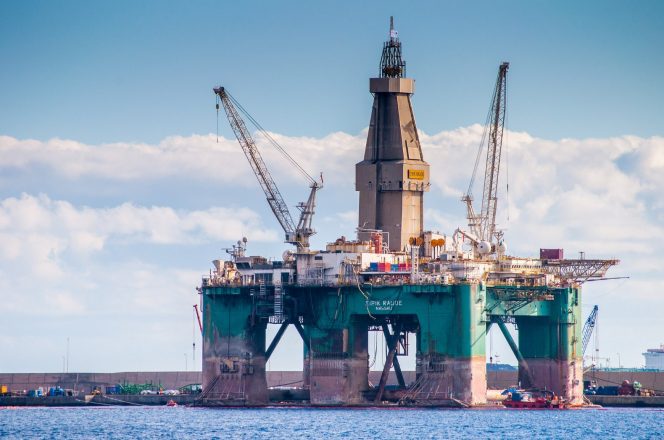 ---
By Bartolomej Tomić
---
Transocean, which got hold of the rig last year through the acquisition of rival Ocean Rig in a $2.7 billion deal, on Monday said it would retire the 2002-built semi-submersible drilling unit, in addition to the previously announced decision to also scrap the Ocean Rig Paros drillship.
In a conference call on Monday, Jeremy D. Thigpen, Transocean President, and Chief Executive Officer said:"…in furtherance to our fleet strategy, we announced the retirement of eight, older, less marketable assets in 2018 and just recently announced our intention to retire the Ocean Rig Paros, and as of yesterday, we have decided to also retire the Ocean Rig Eirik Raude.
Thigpen said that during the initial due diligence of Ocean Rig, Transocean inspected the rival's assets and assumed that the reactivation cost associated with the Ocean Rig Paros drillship and the Eirik Raude semi-sub would be prohibitive.
"As such, we ascribed virtually no value to them on our purchase price. Now, after spending a bit more time assessing each rig, we believe that the reactivation cost for the Paros could approach $250 million with the Eirik Raude, likely to exceed $100 million," Thigpen said.
"We will now move forward with recycling these assets in an environmentally responsible manner. The removal of these two rigs from our fleet will bring our total number of recycled assets since the start of the downturn to 49," Thigpen added.
To remind, stacked since 2016, the 2002-built Eirik Raude was last year on the brink of escaping the chopping block as Ocean Rig in May 2018 had agreed to sell the rig, and the Leiv Eiriksson sister unit, to Valiant Offshore.
The Eirik Raude rig was to be reactivated and delivered to Valiant "within twelve to fifteen months." However, just days later the Ocean Rig and Valiant said the deal was off, without providing further details.
As for the Eirik Raude's older sister-rig, the Leiv Eiriksson, the 2001-built unit is still going strong. Transocean last week said had won a one-well option for the rig in the Norwegian North Sea. The rig is currently on contract with Lundin until April 2019. Lundin also has several fixed-price options, which could see the rig working for it until October 2019.
Starting in October 2019, the semi-sub will be working for ConocoPhillips. This deal is set to end in January 2020. ConocoPhillips also has options for the Leiv Eiriksson rig, which could see the rig working for the oil company until May 2020.
---
Update: The article's title previously erroneously stated that the Leiv Eiriksson rig is set to be scrapped. It is actually Eirik Raude.
Offshore Energy Today Staff
Related news
List of related news articles