Triangle on the lookout for interim CEO as current one steps down
Australia-based Triangle Energy is searching for an interim chief executive officer (CEO) after the current one decided to resign from the position. The company has also revealed another change within its board due to a resignation submitted by one of its non-executive directors.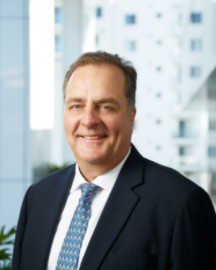 Triangle Energy informed on Tuesday that both resignations were effective immediately. In regards to the CEO role, the firm says that its long-serving managing director and CEO, Robert Towner – who was appointed to the role in July 2014 and has been involved with Triangle for over 9 years – has resigned from the position.
Timothy Monckton, Triangle Chairman, commented: "Rob has seen the company through substantial change, having managed its transition from operating Indonesian based assets to establishing a portfolio of Australian oil and gas projects, including the producing Cliff Head oil field and associated infrastructure in the Perth Basin, Western Australia."
The company further adds that it has identified a number of potential interim CEOs and is currently in discussion with them.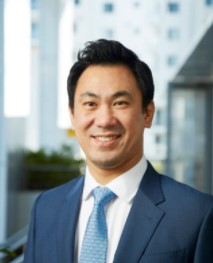 Furthermore, Triangle states that Wai-Lid Wong has resigned from the position of a non-executive director, which he held since April 2018. Wong is the CEO of Tamarind Resources and his appointment to Triangle's board of directors was due to Tamarind's shareholding. In turn, his resignation follows Tamarind's cessation as a substantial shareholder in Triangle.
"Wai-Lid has been a highly effective and valuable director of Triangle. His experience and insight has been of great value to the board and management team. We thank him for his guidance and wish him the best with his other business interests," added Monckton.
Due to these changes to the Triangle's board, the membership of the board of directors is now comprised of Timothy Monckton, who serves as a non-executive chairman; Malcolm King, as a non-executive director; and Deanna Carpenter, who is also a non-executive director.
Triangle says that it continues to assess acquisition prospects to expand its portfolio of assets. In January 2022, the firm opted to abandon its plans with Pilot Energy – including the farm-out process for an exploration permit off Australia and the creation of the Cliff Head wind and solar joint venture – due to an intended refusal of approval by Australian authorities.
It is worth noting that Triangle has a 78.75 per cent interest in producing Cliff Head oilfield and in November 2021, the firm reduced the estimated cost of decommissioning the field-related infrastructure by nearly $8 million. This announcement came on the heels of a decision to use a hydraulic workover unit instead of a jack-up rig.
Moreover, the company also holds a 50 per cent share of the Mount Horner L7 production licence and a 45 per cent equity interest in the Xanadu-1 Joint Venture, both located in the Perth Basin. In addition, the firm has a substantial equity interest in State Gas, which has a 100 per cent operating interest in the Reids Dome production licence (PL 231) in Queensland.