Trio joins forces on promoting LNG as fuel
Sembcorp Marine, American Bureau of Shipping and A*STAR's Institute of High Performance Computing (IHPC) are teaming up to advance the adoption of LNG as fuel.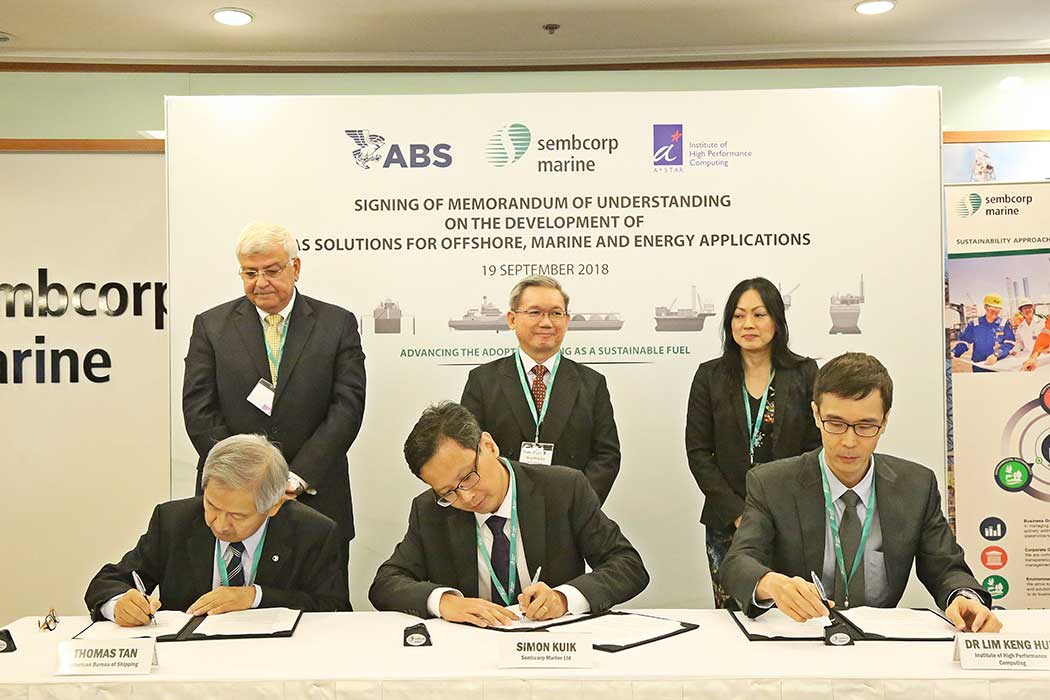 The trio intends to develop new technologies, applications and capabilities in the offshore, marine and energy sectors.
Through this collaboration, the three organizations aim to make LNG more accessible, reliable and safer for industry and domestic consumption, according to a joint statement.
The technology partners signed a Memorandum of Understanding (MOU) at the Sembcorp Marine Tanjong Kling Yard to cooperate on the development of market-ready LNG solutions.
Sembcorp Marine and ABS will work on the approval and certification of Sembcorp Marine's gas value chain solutions for small-scale LNG applications, such as LNG-battery hybrid tugs, LNG bunker vessels and LNG terminals.
In return, Sembcorp Marine will tap the gas expertise and simulation capabilities of ABS and IHPC respectively.
Further, under the agreement, the parties will work on LNG technology development focusing on offshore LNG processing, transfer and containment, and new applications of LNG as a sustainable fuel. Through various joint developmental projects, they also seek to augment the safety and reliability of LNG for offshore applications.
The technology partners will also develop and conduct training and technical workshops through the Sembcorp Marine Academy to build and hone specialized knowledge and skill sets supporting the growth of LNG technology-related businesses.
Speaking at the MOU signing, Sembcorp Marine president & CEO Wong Weng Sun said that the Tuas Boulevard Yard will be a test-bed for the various projects identified.
These projects will cover four main areas, namely the LNG processing, LNG transfer, LNG containment and use of LNG as sustainable fuel.