Trump sets aside $193.4M for BOEM, $200M for BSEE
U.S. president Donald Trump on Monday proposed a $193.4 million budget for the fiscal year 2020 for U.S. Bureau of Ocean Energy Management and $200 million for Bureau of Safety and Environmental Enforcement.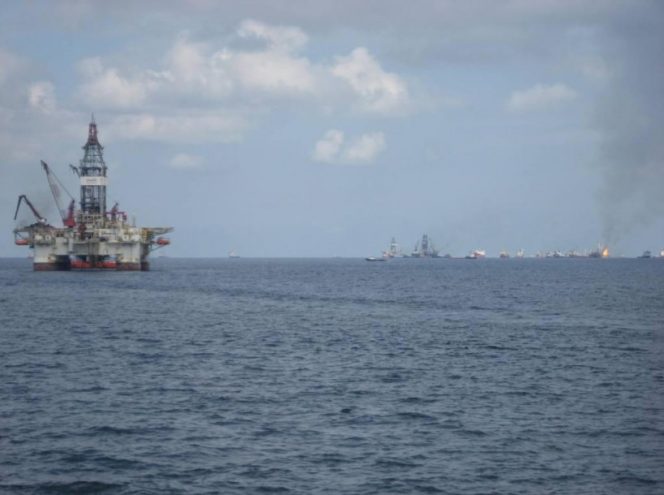 "The President's FY 2020 budget request reflects careful analysis and focuses on the execution of BOEM's mission, including offshore oil and gas exploration and leasing, offshore renewable energy, marine minerals management, and science-based analyses," BOEM said on Monday.
"This Administration calls for boosting domestic energy production to stimulate the Nation's economy and strengthen America's energy security, while providing for environmental stewardship," said BOEM's Acting Director Walter Cruickshank. "The FY 2020 budget request allows BOEM to continue its efforts to advance these goals as part of our statutory mission."
BOEM has proposed to focus resources on 2019-2024 National Outer Continental Shelf Oil and Gas Leasing Program (National OCS Program), Renewable Energy, Marine Minerals and Environmental Analyses.
Trump also proposed a $200.5 million budget for the Bureau of Safety and Environmental Enforcement (BSEE), agency responsible for safe development of offshore energy resources.
"President Trump's proposed FY 2020 budget supports BSEE in continuing its mission overseeing safe, environmentally sustainable and robust offshore energy production," said BSEE Director Scott Angelle.
BSEE said the FY 2020 budget would continue to support its previously started work on related to "a critical analysis of specific regulations in an effort to refine burdensome regulations that did not yield enhancements in safety."
"These reform efforts will continue in FY 2020 with a particular focus on processes and regulations that fail to reflect the innovations in technology and the attendant changes in industry project planning processes," BSEE said.
The agency has said it is working on a more efficient inspection strategy that will allow BSEE's inspectors to conduct "a more efficient, thorough, and critical physical inspection of components ensuring the safety of personnel and the protection of the environment."
Throughout FY 2020, BSEE will continue refining its current permitting and inspection strategies to better reflect the actual risks and phases of development on the OCS, BSEE said.
Furthermore, BSEE said that in FY 2020 it will continue to work on oil spill preparedness and research, advancing technologies capable of detecting oil spills and determining oil slick thickness using remote sensing tools, integrating remote sensing data to support operational decision-making, and developing "smart" skimming technologies to improve recovery rates.
Related news
List of related news articles