TUI Cruises Orders LNG-Fueled Ship Duo from Fincantieri
Italian shipbuilder Fincantieri has been awarded a contract for the construction of two new-concept gas powered ships from TUI Cruises, a joint venture between TUI AG and Royal Caribbean Cruises.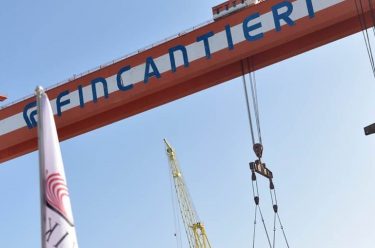 The new units will be built at the Monfalcone shipyard and delivered in 2024 and in 2026, respectively. Fincantieri said that these would be the largest ships ever built in Italy.
To feature around 161,000 gross tons, the new ships will set up the backbone of the future TUI Cruises' fleet.
The order is based on a prototype project developed by Fincantieri with energy efficiency at the heart of the project. The design has a twofold objective of reducing fuel consumption and minimizing environmental impact, according to the latest industry regulations.
"The decision to run the two additional low-emission new builds is a logical continuation of our environmental strategy," Wybcke Meier, CEO of TUI Cruises, said.
Within the expanding of its fleet, TUI Cruises will be introducing two new ships, in 2019 and 2023 with a total bed capacity of about 18,800.