Two new faces to join board of UK's oil and gas regulator
The UK's oil and gas industry regulator, the Oil and Gas Authority (OGA), has named two new non-executive directors to its board.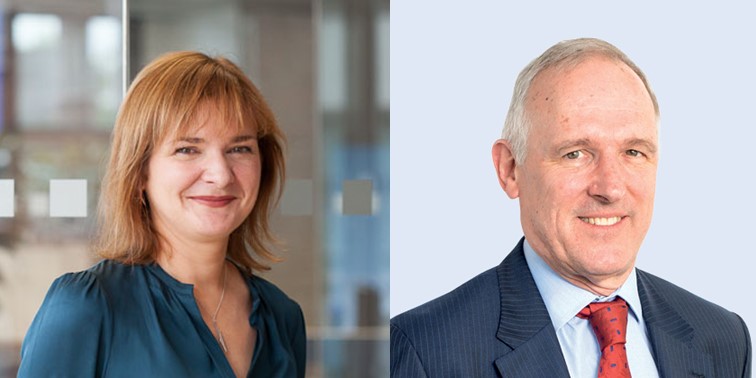 OGA said last week that Iain Lanaghan would take his place on the board at the end of April 2020 and that Sarah Deasley would join the board in October 2020 following the retirement of Robert Armour at the end of September.
OGA's chairman, Tim Eggar, said: "I am delighted to welcome Iain and Sarah to the board, they bring with them outstanding experience and the balance of skills that we need to continue to support the UK's oil and gas industry at this crucial time in its history.
"The COVID pandemic, the global oil price fall, and the need to help solve the climate crisis present the Industry with a combination of unprecedented challenges. The OGA is committed to doing everything we can to assist the industry, the supply chain, the government and the wider community at this extraordinarily difficult time".
Lanaghan is currently a non-executive director of Scottish Water and the UK Government's Defence Equipment & Support Agency (DE&S).
Following an early career in audit and consultancy, he undertook senior finance roles several companies including serving as group finance director for FirstGroup and as CFO of PowerGen International, as well as being the CFO at Faroe Petroleum.
His non-executive director and advisory experience is extensive and includes a range of companies involved in the energy sector like Cabot Energy, CO2DeepStore, and Blaze Manufacturing Solutions.
Sarah Deasley is a director of Frontier Economics, one of Europe's largest economics consultancies, where she focuses predominantly on the energy sector. She is also a trustee of Sustainability First.
Before joining Frontier Economics, Sarah worked for PwC and the Office of Electricity Regulation – now OFGEM. Sarah brings a wealth of experience of the energy sector, including its regulatory processes and the opportunities presented by the challenge to achieve Net Zero in the UK by 2050.
Related news
List of related news articles