Two new oil & gas discoveries in Gulf of Mexico to be developed as subsea tie-backs
Houston-based Talos Energy has found commercial quantities of oil and natural gas at two deepwater discoveries in the U.S. Gulf of Mexico, which the company plans to develop as subsea tie-backs to its Ram Powell tension-leg platform (TLP).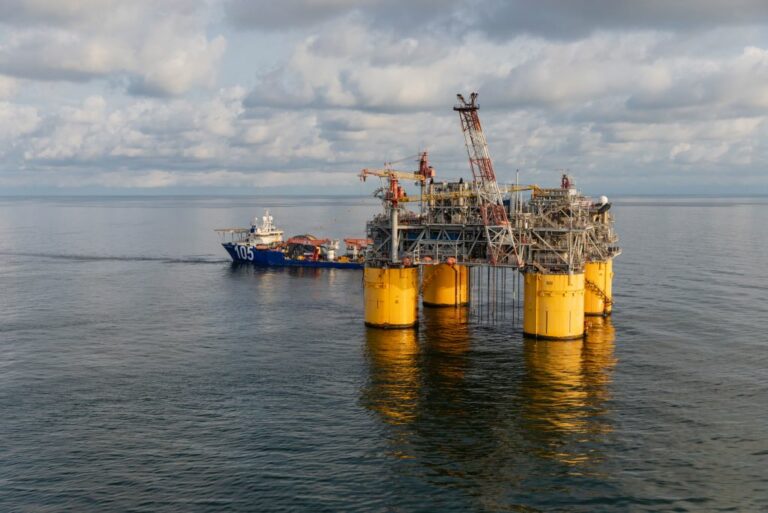 Talos Energy disclosed on Tuesday that it had discovered commercial quantities of oil and natural gas during sequential drilling operations at its Lime Rock and Venice prospects in the fourth quarter of 2022. The company holds a 60 per cent working interest in these two deepwater discoveries, which are located near its 100 per cent owned and operated Ram Powell offshore production platform, where future production from both wells will flow via subsea tie-backs.
Timothy S. Duncan, Talos President and Chief Executive Officer, remarked: "I'm proud of our team for starting our deepwater drilling campaign with consecutive early successes. These two discoveries are case studies of the exciting potential that infrastructure-led development can bring in the U.S. Gulf of Mexico.
"For Talos, that translates to providing material production and cash flow in 2024 and beyond while reducing our operating cost structure through PHA fees and our carbon intensity through low emission subsea production."
The U.S. player outlined that 78 feet and 72 feet of net hydrocarbon pay were discovered in the primary targets at Lime Rock and Venice, respectively, "with excellent geologic qualities." The company also collected pressure, fluid and core samples from the wells to confirm these discoveries.
New tie-backs to ramp up Ram Powell's production rates
According to Talos, the expected combined gross production rates are in line with pre-drill estimates of approximately 15-20 thousand barrels of oil equivalent per day (MBoe/d) and the two wells are expected to produce through a shared riser system at the Ram Powell facility.
Furthermore, the expected combined gross recoverable resources are in line with pre-drill estimates of 20-30 million barrels of oil equivalent (MMBoe), averaging around 40 per cent oil and 60 per cent liquids. The completion of operations is anticipated in the second half of 2023, while the first production from both wells is expected by the first quarter of 2024.
The U.S. operator underlines that the subsea tie-back distance to the Ram Powell platform is 9 miles for the Lime Rock discovery and 4 miles for the Venice discovery. The firm will collect volume-based production handling fees (PHA fees) from non-operated partners in both discoveries.
Before Talos acquired the Ram Powell asset in 2018, the platform produced approximately 250 MMBoe from its installation "as the deepest production facility in the world at the time," based on the firm's statement.
Following the acquisition, Talos underscores that it initiated "numerous optimisation projects" that increased production rates, reduced costs and started a third-party production handling agreement. The company also applied proprietary seismic reprocessing techniques to multiple recent vintage seismic surveys to identify new drilling prospects near Ram Powell, including Lime Rock and Venice.
While the Lime Rock prospect – located approximately 9 miles from the Ram Powell facility – was acquired in Lease Sale 256 in November of 2020, the Venice prospect was identified within the existing Ram Powell unit acreage approximately 4 miles from the Ram Powell facility.
Initially, Talos held a 100 per cent working interest in both prospects prior to farm-downs to achieve its targeted 60 per cent working interest. The U.S. player expects the Lime Rock and Venice discoveries to bring Ram Powell's production rates to levels "last seen approximately 15 years ago."
"Demonstrating our ability to successfully leverage existing infrastructure also reinforces the strategic merits of our pending acquisition of EnVen Energy Corporation, which will double our deepwater infrastructure footprint by adding six major facilities. Ram Powell provides a blueprint for future optimisation, development and exploration potential around those assets and our own," added Duncan.
Moreover, Lime Rock and Venice are the first two deepwater exploitation wells in Talos' current open-water rig programme that started in the fourth quarter of 2022. This programme is scheduled to continue in the first half of 2023 with the Rigolets and Lisbon prospects, among others.
Meanwhile, Talos expects results from its operated Mount Hunter development well and its non-operated Puma West exploration well in the first quarter of 2023. In addition, the firm's non-operated Pancheron exploration well is also expected to be spud in the first half of 2023.