Two Norwegian operators cleared for offshore drilling ops with Odfjell rigs
Two Norwegian oil and gas players – Equinor and Aker BP – have secured drilling permits from Norwegian authorities for three wildcat wells located offshore Norway. The drilling operations will be carried out by two Odfjell Drilling-owned rigs.
The Norwegian Petroleum Directorate (NPD) revealed on Monday that Norway's state-owned giant Equinor has received a permit from the country's authorities for the drilling of the well 30/3-11 S to test a prospect named Poseidon, located in the North Sea offshore Norway.
The drilling programme for this well entails the drilling of an exploration well in production licence 1104, which was awarded in 2021 and is valid until 19 February 2026. Equinor obtained safety consent for this well from the Petroleum Safety Authority (PSA) last month.
With 40 per cent ownership interest, Equinor is the operator of the licence, while other licensees are Lundin Energy Norway (40 per cent) and Source Energy (20 per cent). The water depth at the site is 185 metres. Drilling operations are expected to start this month and take up to 76 days for a dry hole case and 18 extra days in the case of a discovery.
The well 30/3-11 S will be drilled using the Odfjell Drilling-owned Deepsea Stavanger rig thanks to a contract which started in February 2022. The Deepsea Stavanger, which received an Acknowledgement of Compliance (AoC) from the PSA in April 2017, is a sixth-generation deepwater and harsh environment semi-submersible of an enhanced GVA 7500 design.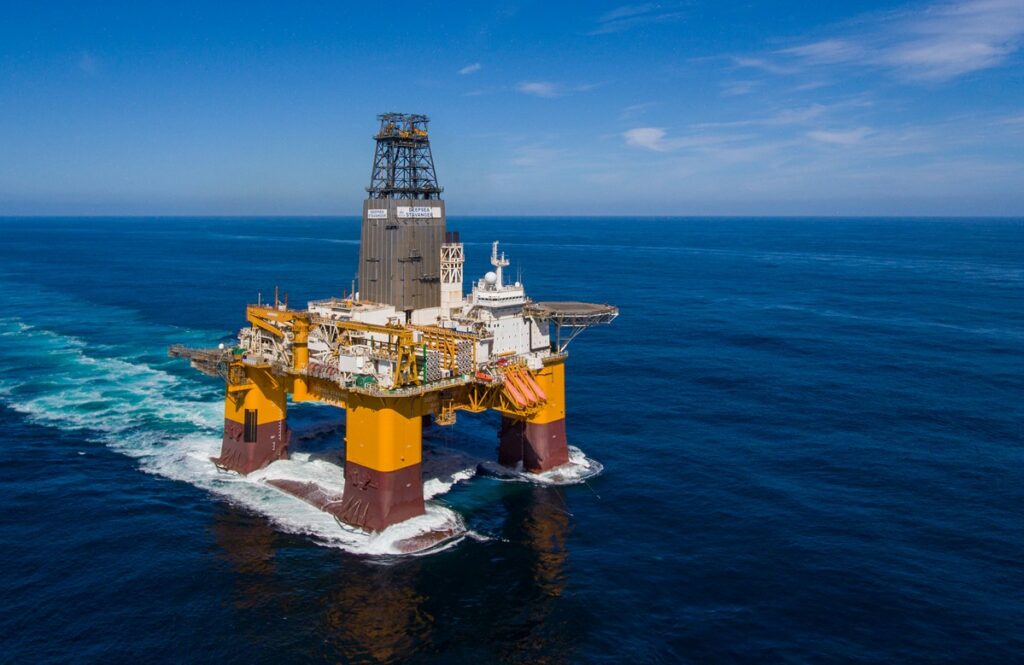 To remind, Equinor awarded in May 2021 a contract for a firm period of three wells with an expected duration of four months to the Deepsea Stavanger rig, turning the rig into the third one from Odfjell's fleet to join Equinor, along with its sister units Deepsea Atlantic and Deepsea Aberdeen. Following this deal, Equinor added an additional well to the rig's contract in September 2021.
Another Odfjell rig to drill two wildcats for Aker BP
In a separate statement on Monday, the NPD informed that it has granted Aker BP a drilling permit for two exploration wells – 6507/3-15 and 6507/3-16 – located in production licence 941, which was awarded in March 2018 and is valid until June 2026.
Aker BP is the operator of the licence with an ownership interest of 80 per cent and the other licensee is PGNiG Upstream Norway with the remaining 20 per cent.
The drilling operations in the Norwegian Sea are planned to start in June 2022, using the Odfjell Drilling's Deepsea Nordkapp – former Stena Midmax – semi-submersible drilling rig, which Odfjell Drilling bought from Samsung Heavy in April 2018.
Contracted under the terms of the drilling agreement that Odfjell Drilling and Aker BP inked in April 2018, the rig was originally awarded a two-year contract with two annual extension options. However, the following year in December, Aker BP decided to exercise its first one-year extension option, followed by the second one, which was exercised in March 2021.