Two players join forces in Denmark to pursue 'wealth of opportunities' in oil & gas
Noreco Oil Denmark, a subsidiary of Norway's Noreco (to be renamed BlueNord), has entered into a strategic partnership agreement with Denmark's Semco Maritime in a bid to identify, explore and investigate opportunities in the oil and gas sector.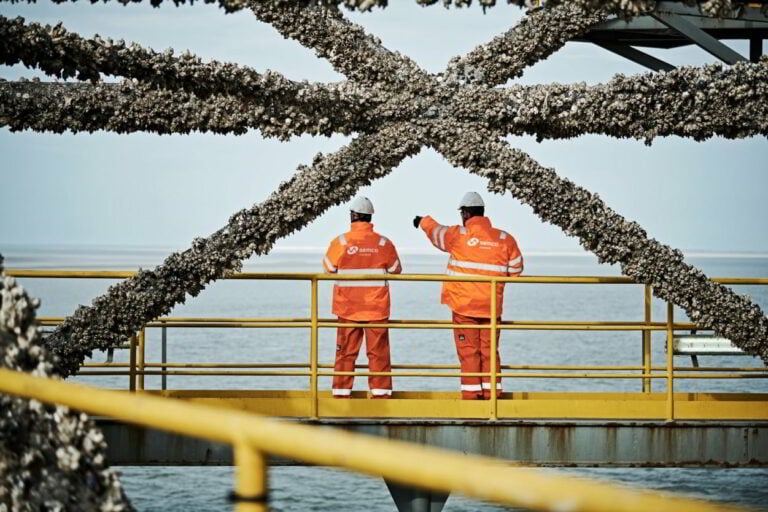 Semco Maritime disclosed on Thursday, 13 April 2023, that the strategic partnership with Noreco was "an initial important step" in potentially pursuing opportunities across various maturity phases from exploration work over investigation efforts to preparation and actual execution and operation.
Anders Benfeldt, Senior Vice President, Oil & Gas, Semco Maritime, remarked: "We are immensely proud to enter this strategic partnership with a highly recognised energy company such as BlueNord and see a wealth of opportunities in the oil and gas space in the coming years.
"We will bring our expertise and experience to this partnership and look forward to enjoying a close collaboration with our skilled partners in BlueNord as we make a joint effort to ensure safe operation and a stable energy supply."
According to Semco Maritime, the agreement with Noreco enables the two firms to jointly pursue specific opportunities such as taking over operation of already existing assets or developing and operating new fields as well as making other relevant investments or taking on other related activities to the mutual benefit of the partners.
Furthermore, Semco Maritime will be responsible for the daily operation of topside facilities as well as tasks related to production optimisation, maintenance and integrity planning, modifications, procurement, logistics and warehousing, and emergency response.
Marianne Eide, Chief Operating Officer of Noreco/BlueNord, commented: "The agreement forms a solid foundation for further development of the parties' collaboration and operational and innovation capabilities. For BlueNord this is a tangible and important step in our ongoing development towards long term maximisation of the value from our existing assets and opportunities.
"Since 2019, Denmark has been core for us and is where we focus our long-term ambitions. With this agreement we continue to build our capabilities enabling us to provide Europe with the energy it needs both now and in the future."
Moreover, Semco Maritime says that Noreco is the second largest oil and gas producer in Denmark with an asset portfolio including four hubs and 11 producing fields of which three hubs are currently producing and one hub is under redevelopment.
Noreco is actively working on expanding its portfolio of assets in Denmark. To this end, the company submitted a licence application recently for acreage containing the Elly-Luke gas discovery in the Danish part of the North Sea and will participate in the upcoming mini-round of licencing.
Regarding Semco Maritime's recent deals, the Danish player got a long-term deal with Equinor in January 2023 for the provision of temporary staffing services for offshore nurses on the Norwegian Continental Shelf (NCS).