U.S. ocean observing prize competitors get more time and money for innovations
The 2022 Powering the Blue Economy: Ocean Observing Prize competitors have been granted additional support to develop innovations for the integration of marine renewable energy with ocean observation platforms.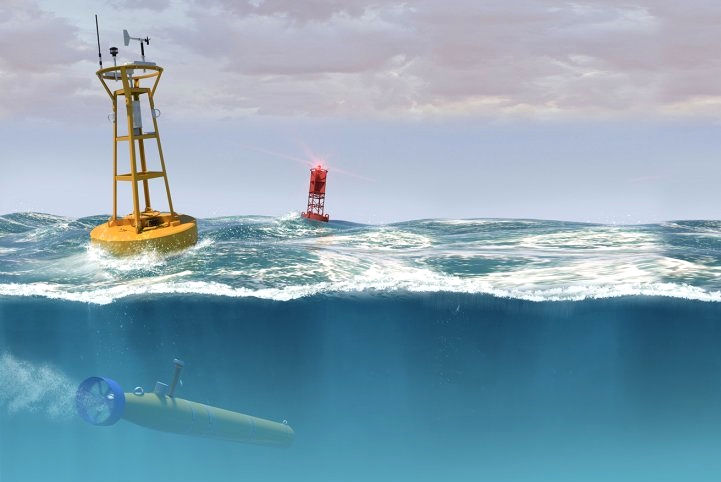 The six teams competing in the BUILD Contest of the ocean observing challenge will each receive additional $20,000 in funding support to build their systems by June 2022, according to the organizers of the challenge – the U.S. Department of Energy's Water Power Technologies Office (WPTO) and the National Oceanic and Atmospheric Administration (NOAA).
The Ocean Observing Prize challenges innovators to integrate marine renewable energy with ocean observation platforms as part of WPTO's Powering the Blue Economy initiative.
The challenge is expected to accelerate the development of new technologies that can help fill ocean observation data gaps.
"Data from ocean observation is critical to the mitigation of the impacts of climate change and can help the United States track, predict, manage, and adapt to changes in the environment," said WPTO acting director Jennifer Garson. "However, ocean-observation platforms often face power limitations, a challenge Ocean Observing Prize participants are helping to address with their marine energy-powered ocean observing systems."
Currently, competitors in the BUILD Contest are making final design changes to their systems, assembling their prototypes, and preparing to test their devices in a state-of-the-art wave tank at the U.S. Navy's Maneuvering and Seakeeping Basin in Maryland, in summer 2022.
The six teams that have been deemed eligible to receive an additional funding include Autonomous Marine Power System, EEL Drone, Maiden Wave Energy Rover, Platypus Prowler, Thaumas – God of the Wonders of the Sea, and Wave Powered Oceanographic Gliders.
In addition to more time and funding, competing teams will continue to receive hands-on mentorship and training from external partners, the challenge organizers said.
At the end of the BUILD Contest, up to five teams will receive awards from a cash prize pool of $500,000.
These winning teams will be eligible to test their devices at sea in the final SPLASH Contest, which is scheduled to take place in spring 2023 in the Olympic Peninsula off the coast of Washington State.
In the SPLASH Contest, hosted by the Pacific Northwest National Laboratory, teams will refine their prototypes and evaluate the endurance and performance of their systems in real-world conditions.
In this last stage of the competition, up to three grand prize winners will share a total prize pool of up to $1.5 million.
The Ocean Observing Prize is administered by the National Renewable Energy Laboratory (NREL) and the Pacific Northwest National Laboratory (PNNL) on behalf of WPTO and the Integrated Ocean Observing System Office at NOAA.
---
Follow Offshore Energy – Marine Energy
---