U.S. player promotes from within to fill COO role
Houston-based oil and natural gas producer W&T Offshore has decided to fill the Chief Operating Officer (COO) role by promoting internally to turn its growth goals into reality.

W&T Offshore announced the promotion of William J. Williford to Executive Vice President and COO on Monday. Williford, who most recently served as Executive Vice President and General Manager Gulf of Mexico, joined the company in June 2006 and has over 20 years of oil and gas technical experience with large independents in the Gulf of Mexico.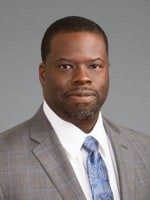 Tracy W. Krohn, W&T's Chairman and CEO, commented: "William has been an important contributor to W&T's success over his 16 years at the company. His leadership and knowledge have been immensely valuable, and we are looking forward to his continued contribution in this enhanced role."
Williford has served in various positions of increasing responsibility, including Reservoir Engineer, Exploration Project Manager, General Manager Deepwater Gulf of Mexico, and General Manager Gulf of Mexico Shelf and Deepwater since joining W&T Offshore.
Williford, who has a B.S. in Petroleum Engineering from Mississippi State University, held positions in reservoir, production, and operations at Kerr-McGee and Oryx Energy prior to joining W&T.
When it comes to W&T Offshore's recent acquisitions, which would allow it to increase free cash flow and pursue further growth opportunities, it is worth noting that the U.S. player closed the acquisition of oil and gas producing properties in federal shallow waters in the central region of the Gulf of Mexico in February 2022.
Based on W&T Offshore's statement, it has working interests in 41 producing fields in federal and state waters and around 187,000 gross acres in the Gulf of Mexico deepwater.