UK ERRV provider eyes offshore wind sector
UK company North Star has revealed that it is planning to deliver a new fleet of vessels to support the offshore wind maintenance market.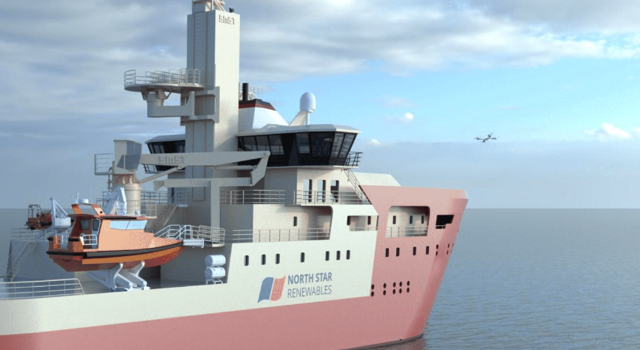 North Star, which owns and operates emergency response and rescue vessels (ERRVs) in the North Sea, has also set up the North Star Renewables business.
The news comes as the company appointed Mathew Gordon as its new CEO, who will take over the position this month from Callum Bruce.
Gordon previously held senior positions in Unique Group, Atlantic Offshore, Viking Seatech and Subsea 7.
"Matt's experience and drive will be invaluable as North Star seeks to further evolve its services in the emergency response and rescue vessel market and the rapidly-developing offshore wind sector," said Steven Lowry from North Star's owner Basalt Infrastructure Partners.