UK: Spirit Energy taking over Babbage field operatorship
Spirit Energy has reached an agreement with its partners in the Babbage field in the Southern North Sea to take on operatorship of the license, where it holds a 13% interest.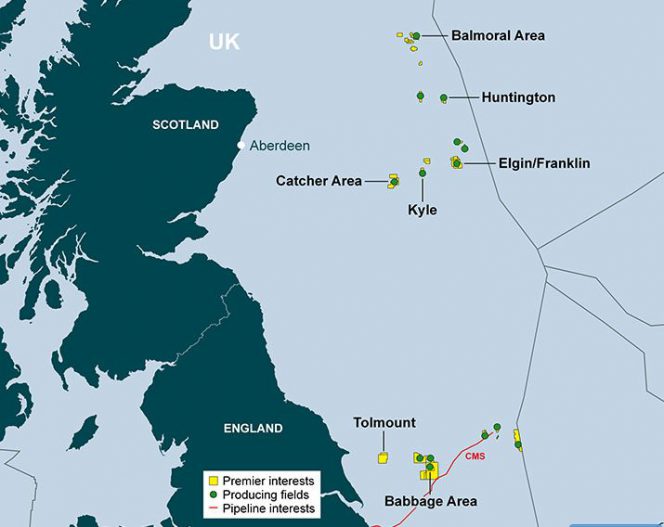 Spirit Energy will also take on operatorship of the nearby Cobra discovery, where it holds a 50% interest and plans to drill an exploration well at the adjacent Python prospect in the area next year to further prove up reserves in the region.
Transfer of operatorship from the existing operator, Premier Oil, is subject to completion of the divestment of Premier Oil's 47% interest in Babbage and 50% interest in the Cobra license to Verus Petroleum and securing relevant regulatory approvals. Dana Petroleum is the other partner in the Babbage Field, with a 40% interest.
Spirit Energy said that the operatorship of the Greater Babbage Area is in line with Spirit Energy's strategy as a North-West Europe-focused oil and gas operator, "and will benefit from Spirit Energy's long experience and expertise in operating gas fields on the UK Continental Shelf, particularly in the Southern North Sea."
Chris Cox, Chief Executive of Spirit Energy, said: "Becoming operator at Babbage is an excellent adjustment to Spirit Energy's portfolio – it is an asset and an area we know well and we are looking forward to working with our partners to maximize the value of the field.
"With an exploration well at the nearby Python prospect to come in Q2 2019, we see significant opportunities to build on the Greater Babbage Area and boost production further from a field which is expected to produce gas for many years to come."
Babbage, which first came on stream in 2010, is produced via a not permanently-attended installation 55 miles off the east coast of the UK and has a year-to-date 2018 average production of around 5,600 barrels of oil equivalent per day.
The Babbage gas field consists of a 9 slot minimum facilities platform with horizontal multi-fracced wells.
Gas is exported to West Sole and on to Dimlington Gas Terminal. The platform was initially manned to support well drilling, fraccing, and clean-up operations but moved to PAI (Not Permanently Attended Installation).