UK 'treasure map' to show North Sea's carbon capture and storage potential
The UK Government is planning to create a "treasure map" which will show how much carbon capture and storage (CCS) could be possible under the North Sea seabed.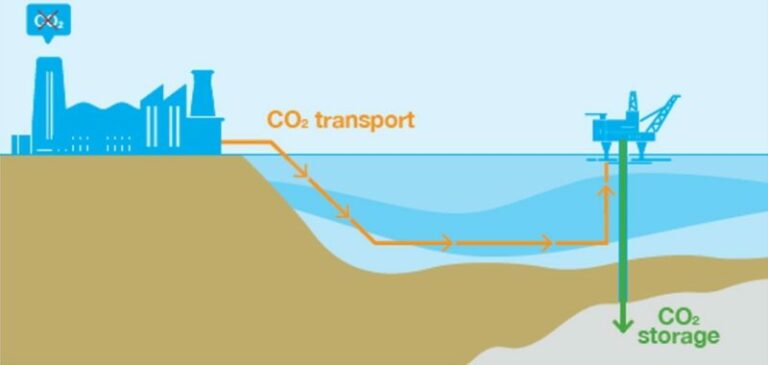 The plan envisages that companies that already have a license to store carbon will have to report what they find to the North Sea Transition Authority (NSTA), which will give the information needed about the geological features of hidden underground spaces underneath the North Sea that have already been mapped.
This information will then be used to quantify for investors how much CCS could be possible. According to the government, this could attract more companies to the UK, supporting 50,000 green jobs by 2030, helping to grow the economy and delivering on priorities.
The government intends to bring forward these new powers for the North Sea Transition Authority in an amendment to the Energy Bill, which had its Second Reading in the House of Commons on 9 May.
"The UK is in prime position to become a world leader in carbon capture and storage – a whole new industry that could boost our energy security, help cut our own emissions and those of our European neighbours and create thousands of jobs for the future," said Secretary of State for Energy Security and Net Zero Grant Shapps.
"By working with the brightest and best who are already out in the North Sea, we can grow our economy by building the treasure map needed to unlock the full potential of this geological goldmine."
Estimates state that there may be enough space underneath the UK's oceans, including its old oil and gas fields, to store up to 78 billion tonnes of carbon dioxide. This potential is believed to be so considerable that the UK could also help other nations by storing their carbon emissions as well.
"Not only will this accelerate our transition to using cleaner, greener energy and enhance our energy security but it will also bring a welcome economic boost to aid our priorities of reducing debt and halving inflation," said UK Government Minister for Scotland John Lamont.
The Energy Bill, which first entered Parliament in July 2022, commits to providing a cleaner, more affordable, and more secure energy system by leveraging private investment in clean technologies, reforming the UK's energy system so it is fit for the future and ensuring its safety, security and resilience.
Other forthcoming amendments to the Energy Bill announced yesterday include plans to develop new business models to encourage investment in the transport and storage of hydrogen, backing Energy Intensive Industries (EIIs), as well as setting out the statutory role of the new nuclear body Great British Nuclear.